Gadgets
10 Best Offline Games For Android Users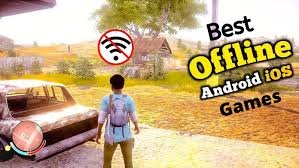 There are online games, there are also offline games. For those of you who don't find Wi-Fi all the time or have a stable internet connection, offline games can be the right choice to play. For those of you Android smartphone users, here is a list of the 10 best offline fun games that you can try to download, install, and play.
1. Fallout: Shelter
Fallout: Shelter is so popular not because it is a free game, but because it is an interesting game, fun, and suitable to be played at any time. Can kill boredom, once played, addicted, and when you look at the clock, it turns out that you have been playing for a long time. Indeed this game is very addictive. Published by Bethesda Softworks.
A type of base-building RPG, Fallout: Shelter became very popular and became a best-selling entry game developed by Bethesda Game Studios and Behavior Interactive. In this game, you have to try to build a shelter and survive as long as possible from attacks. Attacks can come from Raider or from within the shelter itself. Can be played on Android as well as iOS.
2. Eternium: Mage and Minions
Who says all roleplaying-type games must be played with an internet connection? There are still many roleplaying-type games that you can play without the internet. And you need to know, playing a roleplaying game must be very long, perfect for spending free time.
The recommended offline roleplaying game is Eternium: Mage and Minions. Can be played on various platforms such as Android and iOS. No internet connection is required, no cash game, so this is not a pay to win game. The graphics are attractive and the story is not too complex, making it not boring to play.
3. 3D Pool Ball
Playing pool or billiards is indeed fun, especially when it's done in a crowd. But, it is impossible in our spare time we look for a place to play billiards. The solution is to install billiard games on mobile. If you want a recommended billiard game on Android, the answer is 3D Pool.
Playing 3D Pool is an absolute truth. Apart from being an offline game, the desire to play billiards can also be wasted, very good to play when empty time. Don't want to fight bots, you can play multiplayer with your close friends, and also it still doesn't use an internet connection. What else is missing?
4. Special Forces Group 2
If you are a fan of first-person shooter games, then you definitely have to have this one game, called Special Forces Group 2. A 3D shooting game. Special Forces Group 2 is an FPS game released by the developer ForgeGames, available for Android and iOS platforms.
When you run out of internet quota or are not connected to Wi-Fi, you can play this one game. It can be offline and online, for offline you will fight bots, Special Forces Group 2 has 5 gameplay modes such as bomb mode, capture the flag, resurrection, classic and zombie mode.
5. Pop Quiz icon
Want to play exciting games, Icon Pop Quiz is the choice. This game can test how deep your knowledge of logos and images of world figures is. Not only tens but there are more than 1000 images and logos waiting for you to answer. Logos and images can be of anything, artist, film, brand, cartoon, and much more.
Those of you who are eager to test your knowledge and memory can really try this game. Icon Pop Quiz is a puzzle-solving game developed by Alegrium. The size is small and of course, you don't need the internet to play it. You can also complain to your friends about how many characters they can guess.
6. Big Little Farmer Offline Form
Want to experience what it's like to be a farmer? Big Little Farmer can give you a little picture of the life of a farmer. In this game, you can develop your land at will. You have a dream field or land, it can be realized by playing Big Little Farmer. Available for Android as well as iOS.
It's free, no need to use an internet connection to play, is the advantage of the game made by Innovation Drive Studios. You must build and develop a business in the fields of bread, milk, and other materials. You also must sell your products by using trucks. Here you have to improve your farming skills to be able to make your dream fields come true.
7. Word Link
Playing games isn't always pointless. Most of the games on smartphones now speak English. Like it or not we have to understand English. And after all, there are many brain teasers available on Google Play, one of which is this one, Word Link.
Word Link is a puzzle-solving game published by Worzzle Games. Available for Android and iOS platforms, you are required to arrange randomized letters to become a word. And, words that must be formed in English. Besides being fun, this can obviously add to your vocabulary.
8. Asphalt 8: Airborne
Free time doesn't feel boring if you play a racing game. Racing games are believed to be the most effective way to get rid of boredom. So, what is the most exciting racing game to play on a smartphone with the Android platform? The answer is Asphalt 8: Airborne.
Released by the developer Gameloft in 2013, the Asphalt 8: Airborne game is one of the Asphalt series games. Besides not requiring an internet connection to play it, this game has a small size. The graphics are pretty good for a game size that doesn't reach 500MB.
9. Subway Surfer
The non-stop running game Subway Surfers is a game that you must try to install on your Android phone. This purely offline game can fill your free time. Wherever you are, you can play this one game without having to worry that your internet quota will run out. There are also a lot of games of this type on Google Play.
Subway Surfers requires you to keep running through obstacles and avoiding the police chasing behind you. To make it easier for you, there are several items that you can use to help you make your run easier. As for if you are connected to the internet, you can see the top scores of your friends who also play the Subway Surfers game.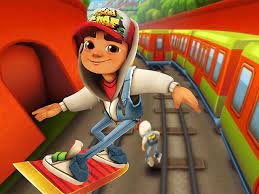 10. Fruit Ninja
The popular game of chopping fruit, is Fruit Ninja. This game was created by developer Halfbrick and released in 2010. When it first appeared, Fruit Ninja could only be played by Apple users. Given the high interest, Halfbrick then released the Android version and the game is still around today.
The game is very simple, your goal is to cut all the fruit that appears on the screen. The more combos you make, the higher your score will be. To make the game even more interesting, there are several swords with different effects that you can use. Coupled with several new characters added to the Fruit Ninja game.