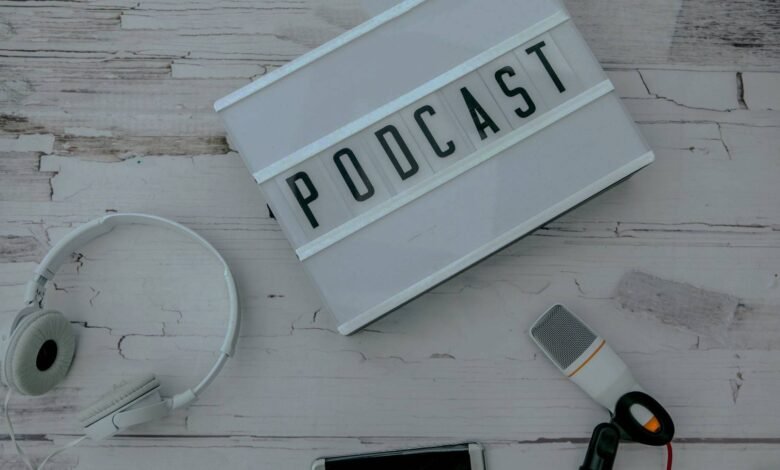 Anyone who is interested in producing content, starting or growing a business building a brand, selling a product, service, or idea should know how to start a podcast. Podcasts and voice technology are playing a big role in the last four or five years. There are no doubt Podcasts and audio-first consumption is exploding, and they're one of the best ways to get started creating or diversifying your content. Be it iTunes, Spotify, Soundcloud, iHeart Radio, Stitcher, and more, there are plenty of channels out there to help you spread your voice.
But why have podcasts become so important? There are many reasons behind it, but in short, since multitasking culture has been continuously growing, podcasts have taken on a more important role in our everyday lives. We are all concerned about the importance of time and if there's a way to save some, we do it.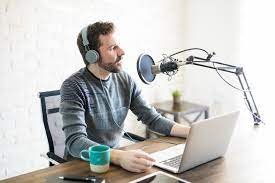 As is the case with music or audiobooks, podcasts can be similarly consumed while doing our routine tasks such as walking, cooking, going to the gym, washing the dishes, or just relaxing. They are indisputably a great source to learn something new, catch up on the latest news, or just to get entertained.
In the new world order where things are mostly done remotely, podcasts efficiently recapture the magic of live events. There are many social media channels such as Vero, Houseparty, and CoNnEcTd that use podcast quite effectively. So, when you start a podcast, you can safely bring together a panel of experts and offer value to your audience from just anywhere in the world. Anyone thinking of growing big in 2021, podcasting is now no longer a matter of choice, it's a must. It's time to dive in.
How to start a podcast?
Thinking of Podcasting, the only things you need are a cell phone or a computer, with an internet connection, and something to talk about. The main facets of Podcasting are Ideating, Recording, Editing, and Uploading.
Ideating
You must have a topic in mind before you begin to record; spend some time thinking about how you want your show to flow. Should it be segmented? Or is it just you, and a few close friends? What about inviting guests? Online interviews? Maybe, you want to make it more like a talk show? You should think about a rhythmic sequence or flow of sounds, so your podcast listeners know when to expect the next episode – weekly? Fortnightly?Monthly. Once you find answers to all these, move on to the next step.
SOFTWARE
To start a podcast on your smartphone, you need to install an app called Anchor. This is a new app that allows you to create a podcast with just a few clicks, but it's not just a podcasting app. Currently, they are in the process to revamp the audio space, so that you can use the space for your own talk show, utilizing short form as well as long form audio, music, and much more.
You can engage with your community directly in-app, and even publish on iTunes. By creating an account with Anchor, begin recording, and then follow instructions to distribute your podcast across their and other relevant platforms.
THE GEAR
You can use your cell phone which is a pretty good device for recording, but if you're thinking about taking it to the next level, it's always better to use high-quality audio as the audience love it. And if you are looking for reliable audio recording equipment, this could be very well used as a starter kit, since it allows you to record with two microphones simultaneously. You can easily record on your computer directly from the Focusrite interface using the two Audio Technica mics.
Another option for to Focusrite interface could be Zoom H4n that saves recordings to an SD card instead of a computer hard disc. You can directly connect microphones to it, and then insert the SD card into your computer to get the raw files off after recording.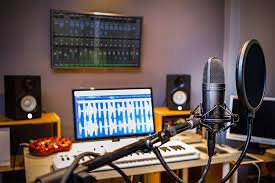 RECORDING and EDITING
Audacity is a very good audio recording and editing software, but there are other alternatives like GarageBand in case you have an Apple computer or Adobe Audition if you're rolling with Creative Cloud. The process of recording and editing is almost similar across all three platforms but the best among the lot is Audacity because it's compatible with Mac or PC.
Start with plugging your audio interface into your computer, and connect the plug microphones into the interface, and now your Audacity is ready to record from there. Next, hit record and begin talking. As a matter of fact, you can also watch tutorials that are available on Audacity. You can easily learn how to record, and how to take care of things like plosives and other odd noises. Once you have completed the recording, you can move to edit. While editing, concentrate on cutting up any awkward silences if any because that is the last thing you want in your final cut. Finally, export the file.
Distribute your podcast
But before you publish the podcast, it's always a good idea to keep at least 3-5 episodes ready to publish simultaneously, especially for iTunes, to make listeners hooked to your podcast. Moreover, it also gives you enough time to create your next content.
Now you are ready to publish your podcast, and you wish to upload it for the audience to hear. The two main elements will be the distribution, or the hosting service and podcatchers. The distribution or the hosting service actually hosts your files for anyone who wants to download and generates an RSS feed that "podcatchers" read to find out where to download the file from and information about the podcast. Though every distribution platform does it in the same manner, it's for you to decide what fits your needs the best.