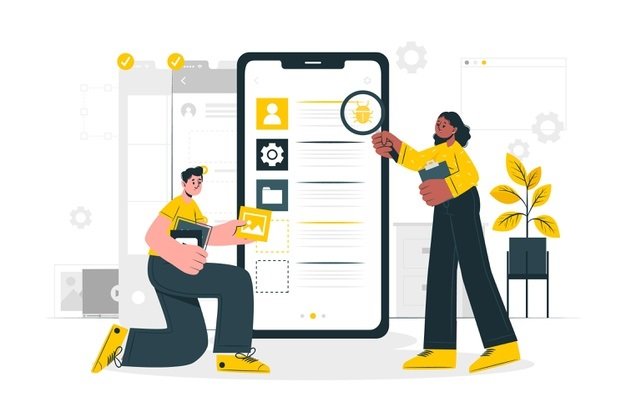 Smartphones have really made our life easier with cool, fast, and quality app development frameworks, modern app designing tools, and a skilled team.
Nowadays, the internet is loaded with mobile app design tools. The mobile app development[A1] process can be quite processed for the first time.
Your mobile app design turns out to be effortless with the help of app design plugins.
About Mobile App Plugin
A mobile plugin defines a feature or functionality of your mobile app.
One thing that varies between an app and a mobile plugin is that it reduces the steps involved in building an app design from the beginning where downloading a mobile plugin becomes simpler.
Plugins are the instant source to create a mobile app without coding. We have listed the top mobile plugins that you must try to succeed in 2021.
Home Page Grid Layout
Your homepage design can either result in your app's success or failure. Besides the professional look, you must ensure that it operates & performs well too.
Home Page Grid Layout plugin is a mobile plugin that helps you to build a good responsive homepage design. It is set to meet your app & its requirements.
The home page buttons present an accurate functionality to the app users. The page can be made simple with the grid design layout mobile plugin.
Impressively, this mobile app plugin is free of cost.
Google Slides
Show pictures and information in your mobile app with the Google slides plugin.
With its diverse range of presentation themes, Google Slides highlights amongst other app design tools. The mobile app plugin combines 100s of animations, fonts, and the ability to infuse video content in your slides too.
So, when you are developing an app all by yourself, the Google Slides plugin is free.
Cascade Gallery
This mobile app plugin refines your mobile app design in a different way.
Surrounded by 5 tailored rings, Cascade Gallery allows you to display a picture. There is a smooth transition of photos into a customized gallery of responsive images.
It can be used for any navigation or menu bar that includes images in your app's design.
And, one that really works well as the best app design tip for 2021 is using photos and other visual content. You have to purchase this plugin for a unique mobile app.
WebView Popup Service
The WebView Popup service plugin is introduced by Pixel Plugins. It is an option for the WebView plugin.
Both plugins allow your app to open & show external links inside the app.
While using the app from a back end, you'll observe some differences but equally the same from both the plugins and nothing in contrast.
This android app plugin is less costly compared to a paid app development tool in the year 2021.
Realtime Chat
This mobile plugin is the best mobile app plugin for enabling app users to use the live chat in real-time.
Through this, app users can chat privately with one another or initiate group chats too.
It is a best-fit mobile app plugin to develop a workforce app for staff communication. The employees can interact using the app and is much beneficial for in-house communication, deskless workers, and other remote employees.
Action Items Folder
Navigation is a critical mobile app design element.
The Action Items Folder mobile plugin helps the users to get from one screen to another easing the whole process.
This android mobile plugin creates a searchable list of items & presents a pre-description of the object. This list is expandable with a link tab that navigates to the real screen inside the app.
Initially, it begins with the list item & then arises as a comprehensive view of the object. Action Items Folder is a super useful plugin.
Push Notifications
Push notifications are an essential component of any successful app. This mobile app plugin is one of the popular mobile app tools in the market.
It lets you design & send a push notification to users from any location. All you need to do is open the app, type the message, and send it. One of the best features of Push is the power to schedule alerts for a later date or time automatically.
This will drive engagement & boost your app users' revenue.
Questionnaire
This mobile app plugin was built to enhance user engagement inside the app. It allows you to create polls or quizzes, which can be used for a wide range of purposes.
To collect user feedback about the app or user experience and satisfaction with the business.
A questionnaire mobile plugin is a relevant tool for practice tests/study materials. It adds a higher level of quality & performance to your app from the design viewpoint.
This android mobile app plugin merges smoothly with the app, so it is wonderfully responsible to the users.
The questionnaire is a great approach to collect data & analyze user behavior.
Bottom Line
Mobile App Development is simple with plugins and mobile app design tools. Our blog article mainly focuses on mobile app design plugins. Hope you have enjoyed reading!
---