Marketing
A Comprehensive Guide On Avaya Headsets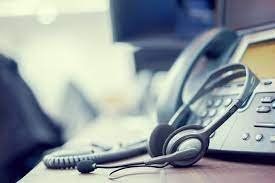 Want to improve your office productivity? Avaya headsets are the best choice to go for!
Avaya, a leading telecommunications firm, is rapidly expanding its product scope and continues to carve out a special spot in the hearts of headset consumers. Its basic telephones & newer VoIP softphones are proving to be an excellent option for companies who value a seamless user interface.
Avaya is genuinely making the experience more enjoyable by reducing distractions, difficulty, and distance in the modern workplace, as well as assisting consumers in getting the most out of their investment.
If you are keen on improving adoption & enhanced user satisfaction in your organization, then use AVAYA headsets for superior results!!
We'll help headset enthusiasts like you learn more about Avaya headsets in this post. We want you to closely read it so that you can make a better investment decision.
Table Of Contents
Why choose Avaya Headsets?
Guide to using Headsets on Avaya Phones
Step 1: Avaya compatibility chart
Step 2: Determine the Avaya Corded Headset Solution's requirements
Step 3: How To Use Corded Headsets On Your Avaya Phone
Step 4: Wireless Headsets For Avaya phones
Step 5: For Wireless Headsets, Remote Response and Hang-Up options
Avaya Headsets: The Top 5 Types
Are You ready to use the Avaya headsets?
Why choose Avaya Headsets?
When most people buy headsets, they ask themselves, "Why should I buy this particular type of headset?" We will not genuinely clarify the truth of other headsets or answer any questions that you might have. But when it comes to Avaya, we'll tell you why you should try it and how it will help you increase your productivity.
The features and noise-cancelling technology of Avaya headsets are the most common and essential reasons to use them. The high-end capabilities of Avaya headsets not only help contact centers run more smoothly but also improve the quality of customer interaction. And who doesn't want to improve their company's customer satisfaction level? Almost all of us.
No doubt, distraction and background sounds have been a challenge in crowded organizations where a large number of employees are working at the same time. Since every employee wishes to provide the best possible service to their assigned clients, they will not be distracted by any unnecessary noise. This is where Avaya's quality shines!!!
Almost all of the company's headsets are equipped with noise-cancelling systems to ensure crystal-clear calls.
Guide to Using Headsets on Avaya Phones
It's never been easy to choose headsets for your Avaya phone. However, with the detailed guidance we've created specifically for beginners, you'll be able to make the most of your headset. This guide will help you better understand how your headset works and what you'll use it for.
● Step 1: Avaya compatibility chart
First of all, understand the compatibility chart of Avaya headsets for your Avaya phones. By following the below steps, you can easily know the compatibility.
Find out what phone type you have.
Choose between a corded and a wireless solution.
If you want corded, look for QD (Quick Disconnect) headsets that require a cable or an amplifier.
If you choose wireless, though, you'll need to figure out if you need an extra EHS cable or lifter, as well as the connectivity specifications for remote responding and hanging up.
● Step 2: Determine the Avaya Corded Headset Solution's Requirements
You'll need two things to create a corded commercial-grade Avaya headset solution: the headset and either an amplifier or a direct-connect cable! Quick-disconnect connections are used to connect headsets, amplifiers, and direct-connect cables.
The first and most critical thing to know about commercial-grade Avaya headsets is that the headset cable terminates in a "quick-disconnect" link, as the consumers respond to it. You should keep your headphones on and conveniently disconnect from the amplifier or connect the cable directly as you leave your desk.
Depending on the type of your Avaya phone, you'll either need an amplifier or a direct connect cable to connect your headset to it. You can carefully monitor the choices in the Avaya Headset compatibility table.
● Step 3: How To Use Corded Headsets On Your Avaya Phone
If you're using an H-Series phone, the amplifier can be easily connected to the phone port. To answer each call, simply take your phone out of your pocket and press the call button. Return the phone to its original position when you're finished with the call to end it.
If you have a telephone port, the regular amplifier would not work; instead, you must use the headset port.
Utilizing Direct-Connect Cable
You should really be able to use every H-series headset with an Avaya Direct-Connect cable if you have a modern Avaya phone with a headset slot. The cable will plug into your headphone socket easily, and all you have to do is push the ringing line to answer and the 'headset button' to end the call.
● Step 4: Wireless Headsets for Avaya Phones
For your Avaya phone, you have a wide selection of wireless headsets to choose from. A full commercial-grade wireless headset solution (charger, headset, and A/C power adapter) is bought as a package. To address and hang up calls remotely, a Handset Lifter or Electronic Hookswitch Cable can indeed be bought.
● Step 5: For Wireless Headsets, Remote Response and Hang-Up options
You have more flexibility with wireless units, and installing a Handset Lifter or EHS cable increases efficiency by enabling you to answer and hang-up calls remotely. Both can detect when your phone is ringing and produce beeps in your headset to notify you that you have a call. Simply click the Call Control Button on your headset to answer the call if you want to take it.
When you're done with the call, click the Call Control Button once more to end the call. It's as simple as that!!
Avaya Headsets: The Top 5 Types
Jabra Biz 1500 Mono Avaya Headset
Plantronics HW540 Avaya 3-in-1 Headset
Plantronics HW710 Avaya Headset
Jabra Biz 2300 Mono Headset
Plantronics CS540+AVAYA EHS Headset System
Are You ready to use the Avaya headsets?
After reading this comprehensive guide to the Avaya headset, you must be able to make a more informed purchasing decision. If you're hunting for the right office headphones, we promise you that Avaya will not let you down. Many of the noise-cancelling office headsets are meticulously designed to satisfy the demands of customers. Hopefully, you take the benefits of the right type.
If you've ever used Avaya headsets, please tell us about your experience. However, stay tuned for more information on Avaya.
Happy reading!!