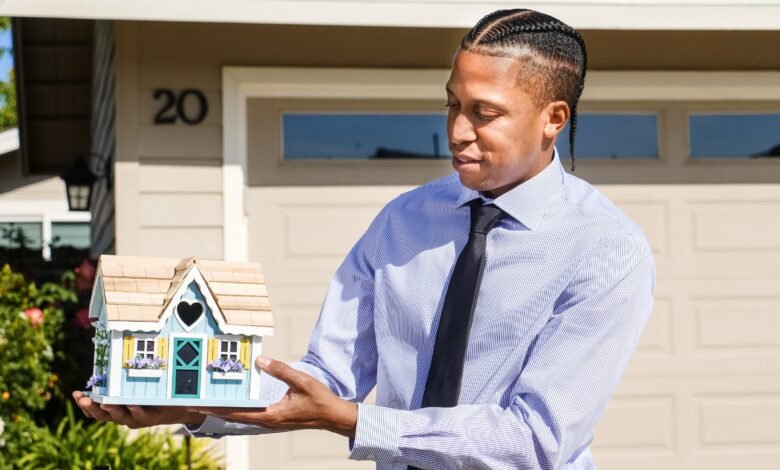 Millennials make up a huge portion of the American real estate market. In a survey conducted by the National Association of Realtors, 38%, millennials — adults born from 1981 to 1996 — represents the largest share of homebuyers in the U.S.
Because millennials constitute the biggest group of buyers and renters, what they want matters. Whether you're a realtor trying to sell a home or a landlord trying to rent out a unit, understanding millennial real estate trends will give you a competitive edge in the 2021 real estate market. Below, we go over nine millennial real estate trends that you can expect to see in 2021.
Millennials are Buying Early
Past generations waited to buy a home until they were married, had children, and were ready to settle down. Millennials, however, are buying homes before they reach those stages in their lives. This is partly because they are getting married and having children later in life but are still ready to purchase their first homes. Millennials also appreciate the financial value of investing in real estate, and they are prepared to invest early.
Millennials Desire Digital Experiences
Millennials grew up in the age of technology. They are excellent researchers and prefer conducting their affairs in digital spaces. Luckily, real estate has integrated online materials into the buying and renting experience over the past decade. Virtual open houses, 3D tours, online applications, digital mortgage closings, and online lease signings are all digital accommodations that millennials don't simply want, but expect when they're looking to buy or rent a home.
The digital experience makes processes move faster because buyers and renters can complete tasks on their own time and from anywhere that they find themselves. Say what you will about instant gratification, but speed matters to millennials.
Millennials Want Low Down Payments    
One of the primary reasons people hold off on buying a home is that they cannot afford down payments. Millennials, who have largely invested in higher education, are also burdened with higher student debt than past generations, which makes it even more difficult for them to purchase real estate. As such, millennials are interested in FHA loans and other programs that allow them to access lower down payments. Expensive down payments prohibit millennials from buying the homes they want and can afford, so they look for programs that grant them access to payments they don't have to save up to for years and years.
Millennials Hunt for Suburban Homes
Even before the onset of the COVID-19 pandemic, remote work has been increasing in popularity, especially among millennial workers. With more time spent at home, homebuyers want more spacious homes so they can separate their home and work lives.
Because inner-city real estate tends to be more expensive per square foot, millennials are moving their hunt to suburban areas. This way, they can buy or rent larger homes and still afford their monthly payments. Suburban homes also tend to have more expansive outdoor areas, which is a feature many millennials search for, whether they have kids or not.
Millennials aren't Afraid of Sweat Equity
Despite the stereotypes that millennials are less inclined towards manual labour, they are indisputably the generation of DIY projects. Millennials aren't afraid of renovations and minor home improvements. Although they might not want to buy a full-on "fixer-upper," they are willing to purchase less expensive homes that need a little additional work. Millennials also understand that the additional work they put into a home increases its value when they decide to sell.
Millennials Care about Sustainable Amenities
Although many millennials will settle for homes with traditional appliances, they prefer real estate that offers sustainable amenities. As a generation that grew up with talk of the looming climate crisis, it's no surprise that they care about sustainable practices.
This doesn't mean that every aspect of their homes has to be eco-friendly, but Energy Star appliances, access to renewable energy resources, recycling services, room for gardens and green spaces, and other energy-saving features are all on the list of things that millennials are looking for when buying and renting homes.
Millennials Focus on the Lifestyle of an Area
Despite the current pandemic, millennials focus on the lifestyle of the area they're looking to move to. Younger millennials without kids want to live in neighbourhoods with a great nightlife scene and plenty of things to do. Millennials who are married and have settled down care about local school districts, outdoor areas, and safe neighbourhoods. When they're looking for a place to buy or rent, the lifestyle of the surrounding area will play an important role in their decision-making process.
Millennials are Purchasing More Expensive, Long-Term Homes
According to Bloomberg, millennials are changing the luxury real estate market. Millennials are more educated than any past generation and, therefore, tend to have good-paying jobs early on in life. As a result, many millennials are on the hunt for more expensive, long-term homes. They aren't looking for starter homes that they'll move on from in the next couple of years. Rather, many millennials are ready to invest in homes that will last.
Millennials Prefer High-Tech Homes and Amenities
Beyond the digital experience of buying or renting a home, millennials want technologically advanced homes and amenities. They want smart appliances, digital thermostats that they can control from their mobile devices, advanced cameras and security, and more. For millennials, the small touches really make a difference, and they're expecting their homes to have digital, easy-to-use features.
Why Millennial Real Estate Trends Matter in 2021
We've now covered nine of the important millennial real estate trends that are expected to emerge in 2021. The real estate market constantly evolves as new buyers and renters enter the market, so it is crucial that realtors and landlords understand what their target market desires in a property.
In five years, as more Gen Z's begin to invest in real estate, the trends we see now are subject to change dramatically. But for now, millennials make up the largest portion of homebuyers in America, so their buying and renting trends will continue to be a priority for anyone with a stake in American real estate.