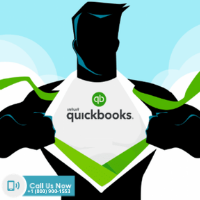 QuickBooks have become a supreme software for businesses to handle accountancy tasks and other financial activities with ease. There are so many features and functionalities for businesses to make great use of through this software. And once you are aware of it, you will realize your entire business tasks have been automated. This will not only help you reduce your time on accounting, but accuracy is what you can expect too. Now, when you are using software, there are times wherein you are required to input certain characters.
When you are performing a syncing experience in QuickBooks, with your Desktop, or QB online, the chances of error are pretty common. These errors are probably caused due to the limitation within the software itself. There are certainly acceptable and non-acceptable characters and limits to it. If you keep that in mind, you will be able to avoid all sorts of possible and potential errors in the software.
Acceptable Characters Guide
Invalid characters in QuickBooks company name, or with the name of one of your list items can lead to a severe server error. Not just that, there can be other problems as well which you will face when you do not emphasize the character. These characters can be placed in many lists like Customers, Products as well as Vendors and Services, or the Chart of Accounts.
Let us have a look at the acceptable characters:
· Dot or period: .
· Question mark: ?
· Space: ( )
· Semi-colon: ;
· Plus sign: +
· At symbol: @
· Ampersand: &
· Exclamation point: !
· Number/pound sign: #
· Single quote: '
· Alpha-numeric: A-Z, a-z, 0-9
· Comma: ,
· Dot or period: .
· Question mark: ?
· Space: ( )
· Underscore: _
· Minus sign/hyphen: –
· Tilde: ~
· Asterisk: *
Do you have any special Character in your company name?
Now, you have to recheck whether you have inputted any special character that is not mentioned in the above list. And this is placed in your company name, which might later create a problem for using the software. In such cases, you need to follow the given steps to change it and enjoy using the software without error.
1. First is, choose the setting option and in that, you need to select Account and Settings
2. Now, from the left menu appearing, choose Company in that
3. In that, move by selecting Edit, and then in the company name section, you can edit the entry a per your wish
4. Remember, remove all the invalid special character since it is not acceptable by QuickBooks
5. Also, once you are done with it, you can save and further click on the Done
Check Further for the special character:
As said, you might have added the special character in different lists too apart from the company name. For that, you need to be sure as well and this can be done by using the left menu. Visit the expenses, worker centre, sales and then lookout for any special character that you have used to enter the name for the same? You can also access further list from the setting option in your Toolbar and then check All lists.
You can check all list for any entries that have the special character in the name. If you find it, immediately edit it without further ado. Once you have removed all the special characters from your QuickBooks software, company name, lists. You are free to use the software easily, without having to face errors.
QuickBooks Support Can help
Sometimes, even though you are well versed with using the software and keeping character limits in mind. You might still encounter an error which is something you are not sure why it is popping on the screen.
This might restrict you from using the software and having accountancy tasks worked out. In scenarios like this, you need to approach the support team by calling QuickBooks technical support phone number.
The kind of support you need will be offered and all the doubts will be cleared. The support team is well versed with QuickBooks software and understands what is acceptable and not acceptable. Also, holding in-depth knowledge of the software can cater them to resolving all the errors you are going through.
Character limitations for fields in QuickBooks
Another very important consideration is for character limits in your QuickBooks field. You can not add more than the character limit that QuickBooks has predetermined.
If using it, you won't be able to make any changes or save the setting. Since it will add up to an error that you have to resolve in order to use your software fresh again.
| | |
| --- | --- |
| Field | Maximum characters |
| Account Name | 31 |
| Account Numbers | 7 |
| Amount | 20 |
| Custom Fields (items) | 30 |
| Customer message (Invoices) | 101 |
| Customer, Vendor and Other Names | 41 |
| Item name1 | 31 |
| Employee Name (first and last) | 25 |
| Item Description (Invoices) | 4095 |
| Item Part number | 31 |
| Job Description | 99 |
| Memo2 | 4095 |
| Note Field3 | 4095 |
| Notes in Shipping/Billing Address | 41 |
| Username | 29 |
| Password | 16 |
| Ship to Name | 41 |
| Invoice Number Field | 11 |
| Lot Numbers | 40 |
| Report Company Name | 60 |
| Report Title | 60 |
| Report Subtitle | 60 |
| Report Extra Footer | 60 |
| Text Box | 1000 |
In QuickBooks, do not forget, each field in the company data file has a sort of a maximum number of character present and recommended. If you want to use the software without any hassle, you will have to make sure proper usage of character is done. If you make sure you do not over od the limit assigned, you will be away from all the errors and won't diagnose any of them.
WRAPPING UP Keeping character limits as well as special characters in mind will help you stay away from the error. Make sure you do proper research and check if you have used any special characters in your names and list. Also, while adding characters or the other fields, keep a character limit list handy, so you can accordingly fill in the details. This way you will not make any errors and also use the software smoothly