Business
A useful guide to avail Personal Loan Online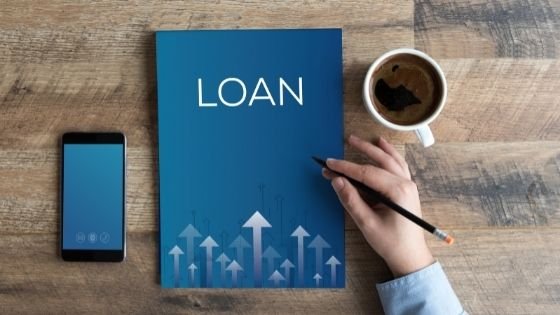 With the growth in digitization, today's technology allows you to borrow money online just by following a few simple steps. Instant online personal loans provide you with quick cash to satisfy any urgent or critical financial objective or requirement. You can apply for a personal loan at any time and from anywhere as long as you have a device that can connect to the Internet and a stable network connection. With the advent of mobile apps, the process of application has gotten easier.
How do I apply for a personal loan online?
The first step in borrowing money online is to choose a lender. Check the eligibility conditions on various lender websites to make the process of applying for quick loans easier. To check if you are eligible for the loan, simply enter your basic contact, financial, and employment information into an eligibility calculator.
You can, for example, set your profile to 'salary' and see the requirements of qualifying for a personal loan for salaried applicants. This step is the initial phase of eligibility verification and takes only a few minutes to complete. Getting quick loans is easier and faster when you apply for credit after meeting lender-specific terms.
Don't forget to tailor the loan to your specific financial requirements. Your loan size and tenure are two crucial factors to consider. It's crucial to keep repayment in mind when selecting them. To do so, use an internet calculator to determine your EMIs. When you choose the Bajaj Finserv Personal Loan, for example, you may alter your tenure and loan amount on a convenient, easy, and intuitive platform.
What is the eligibility criteria for a personal loan?
After your application has been preliminarily approved based on eligibility, you'll need to provide supporting documentation so that the lender can verify it. This procedure can be completed online by simply uploading the relevant documents. Keep your paperwork handy before beginning with your application, regardless matter whether you wish to ask for modest loans or large quantities.
This will cut the time it takes to borrow money online even further. In most circumstances, you'll be required to produce basic KYC documents such as a PAN card and passport, as well as proof of job and income such as an employee ID card, wage stubs, and bank statements. Once you've gathered these documents, fill out the online application form and submit it.
You are likely to be approved for a loan if your monthly salary is Rs.25,000. Before determining how much you can borrow, the lender will look at whether you have any other outstanding loans, your credit score, repayment capacity, and other factors. With a monthly salary of Rs.25,000, you can use a personal loan eligibility calculator to see how much you can borrow.
By submitting a written request, you can cancel your loan application before the loan amount is disbursed into your account. You'll also have to pay the lender a loan cancellation charge. Most lenders will not allow you to cancel a loan once it has been disbursed into your account. You can, however, close the loan ahead of schedule.
Read Also – Things you should know before applying for a personal loan online
Is Credit Score important to consider before applying for a personal loan?
A score of 700 or higher is considered excellent. This should be sufficient to obtain a loan without difficulty. A credit score of 800 or higher, on the other hand, will put you in good standing with lenders. This may result in lower interest rates and more flexible repayment choices.
How do I know if I am pre-approved for a personal loan?
A pre-approved loan is one in which the customer can apply for a loan without having to submit paperwork or go through the verification process since he or she already has a good relationship with the bank and has a good payback history.
What is a Flexi personal loan?
A flexible personal loan is the best way to reduce your EMIs. You can also take advantage of the Flexi Loan option on your sanction to make your repayment process even easier. It allows you to withdraw from your sanction as many times as you need and simply pay interest on what you use. You can also choose to pay only the interest every month during the loan's initial term, lowering your EMIs by up to 45 percent. When you're in a pinch, this can be really useful.