Tech
Top 3 screen recorders for Windows in my experience 2021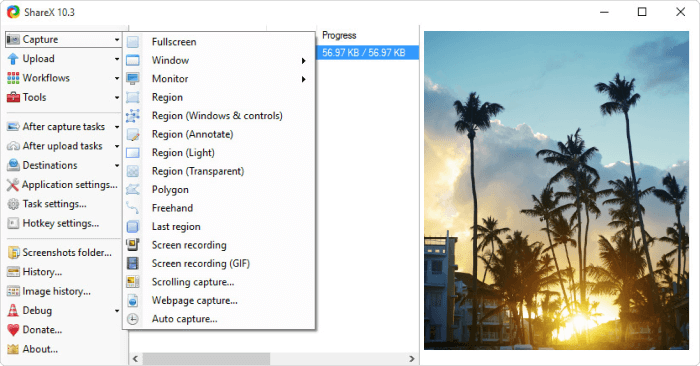 Have you ever tried to record your screen? Or are you an experienced user and want to improve your recorder experience with a new tool? We studied and compared the top 13 free and paid screen recorders for Windows to assist you in finding the best solution for your specific requirements.
While different Screen Recording Software differs in price and functionality, most have a number of common features, such as:
Adjustable video frame
Cut-and-paste editing options
Unlimited recording time
What tool should you use to create an effective video tutorial or e-learning course, market your business to online customers, or even record a new approach in your favorite game? This picklist has everything you need to make an informed decision and start building.
Free screen recording software
Whether you've paid for lots of software after using trials and got nowhere near the expected value for money, or you're looking to save money, there are plenty of free screen recorders out there to help you get your job done and get satisfying results without breaking your budget. A word of caution, however: some software companies may require a paid upgrade after downloading their "free" tool.
We have gathered seven great and safe free screen recorders that successfully compete with the most expensive screen recording tools.
1. Free Cam
Free Cam is an easy free screen recorder with an integrated audio/video editor. The attractive and intuitive user interface allows you to create screencasts with the ease of a professional. Although this software is free, it does not place watermarks and is free of advertisements.
advantages
No watermarks, time limits, or advertisements
Records voice overs and computer sounds
High resolution
Users can save videos as WMV files or instantly upload them to YouTube.
Easily erases unwanted video fragments
Removes background noise
Wide range of audio effects
disadvantage
Saves recordings in WMV only
No recording via webcam
2. DVD VideoSoft's Free Screen Video Recorder
From a developer known for their free converter software, comes Free Screen Video Recorder, a full-featured but lightweight screen recorder. It can record Skype conversations without any restrictions, so it is useful for Skype interviews and online conference calls. In addition, various Windows applications can be singled out and recorded as discrete elements. It includes a simple, easy-to-use image editor that is surprisingly helpful for the final stroke.
advantages
Offers a practical screenshot function
Various screen and video recording modes
Suitable for recording Skype conversations
Step-by-step instructions on the website
Available in 10 different languages
The output formats include MP4, BMP, TGA, JPEG, PNG and GIF
disadvantage
Only microphone sound recording possible
Excessive advertising can interrupt your work
Saves recordings in AVI only
It lacks a coherent interface and a built-in media player
May install unwanted software during the download
Does not notify users when the connection is lost
3. ShareX
ShareX is a free, ad-free open-source screen recorder with nearly as many configurable capabilities as some expensive software screen recorders. Because ShareX is primarily geared at developers and power users, the average client may become disoriented by the numerous technical tools and editors.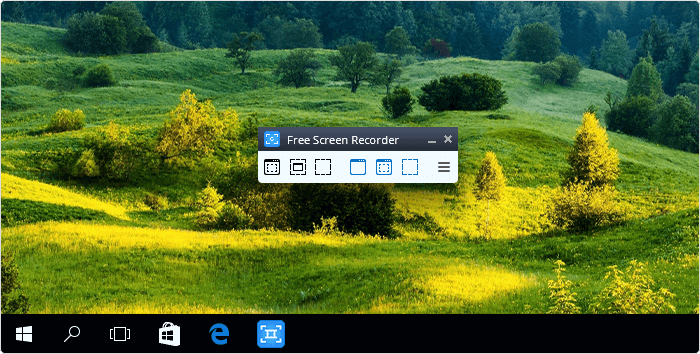 advantages
Captures the entire screen, a window, a monitor, a region, a freehand drawing, or scrolling.
Contains hotkeys for easier and faster navigation
Supports many url sharing services
Imports existing videos, music or photos
Allows custom watermarks and color effects
disadvantage
Low quality when recording games
Complicated for the average user
No recording via webcam
It has been reported that errors can occur when uploading large files
No video editor
advantages
Records multiple monitors
Web camera recording
Allows you to apply unique and personalised watermarks
Download to YouTube or Flash Back Connect in a matter of seconds, or download as MP4, GIF or WMV for QuickTime. Zooming and panning abilities are available.
disadvantage
It's difficult to change existing demos
Allows importing files in FBR format only
Does not track the movement of the windows in use
Price : $ 53.90 for 1 PC.
Conclusion
Screen recording software, both free and paid, can successfully capture work or entertainment activity on your PC.
Whether or not you should spend money on any of the programs outlined above depends on your responsibilities. Professionals working on e-learning video projects can benefit most from the DVD Video Softs and their Cam Pro video studio. Experienced users with strong technical knowledge may choose ShareX. If you are looking for an uncomplicated and reliable screen recorder for simple tasks, you will enjoy Free Cam.