Tech
Vancouver Cell Phone Repair or Samsung Galaxy S20 FE DIY Data Recovery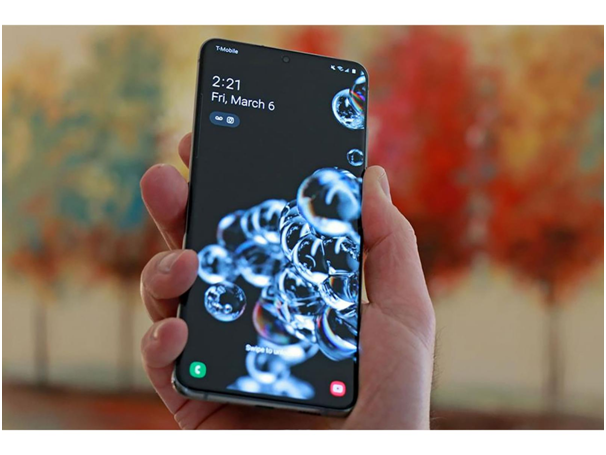 Samsung Galaxy S20 series was a success, and many cell phone owners own these smartphones today. However, no cell phone comes with armour to avoid problems. One of the problems you can face with any cell phone is the accidental deletion of its data. You may face it with the Samsung Galaxy S20 FE, too. When cell phone users delete their Samsung Galaxy S20 FE data, they don't exactly know what to do. Contacting a third-party repair service is one option for data recovery. You may contact phone repair shops to fix any damage while availing it for cell phone repair in Vancouver. Nevertheless, there are some DIY methods to restore your lost data from Samsung Galaxy S20 FE. 
Common Reasons for Samsung Galaxy S20 FEData Loss
There are different reasons why one may lose data from Samsung Galaxy S20 FE. Here are common reasons for data loss from Samsung Galaxy S20 FE: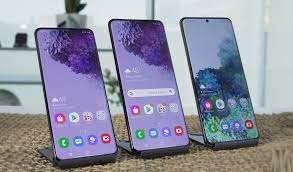 Accidental deletion without backup creation
Malware/virus infection
Stolen phone or accidental phone drop from a significant height
Device rooting
Operating system upgrade or downgrade
Factory reset
These are usually the reasons that may cause you to suffer data loss from your Samsung Galaxy S20 FE. However, restoration methods exist that we shall discuss with you one by one.
How to Recover Samsung Galaxy S20 FELost Data
Here are different methods you may capitalize on to recover your Samsung Galaxy S20 FElost data:
Samsung Cloud: You may know about the Samsung Cloud already. Similar to Google Drive, it aids you in storing your Samsung device's essential data. You must enable the Sync option on your Samsung Galaxy S20 FE to restore your lost data via Samsung Cloud. Here is what you would need to do to restore your data through this method:
Select Settings on Samsung Galaxy S20 FE
Tap on the option, Cloud and Account
Choose Samsung Cloud
Choose the Data You Want to Restore.
Then, Click on Restore Now
Samsung Kies: Another helpful option for Samsung Galaxy S20 FE users to recover their lost phone data is Samsung Kies. Nonetheless, this method will work if you have used Samsung Kies before to backup your phone data. Here is what you should do to restore your lost phone data through Samsung Kies:
Connect Your Samsung Galaxy S20 FE to Your PC or Laptop.
Launch Samsung Kies
Tap on Backup/Restore
Tap on Restore
Select the Backup File You Want to Restore
Choose Items You Want to Restore and Click Next
After identification of your device, you will restore your phone data. Contact a cell phone repair shop that offers cell phone repair in Vancouver if data recovery is hard for you. 
Samsung Smart Switch: Samsung Smart Switch allows Samsung device users to back up their device data and keep it safe. If you have created a data backup via Samsung Smart Switch, do the following to retrieve your lost phone data:
Run Smart Switch on Your PC or Laptop
Connect Your Device to It via USB Cable
Tap on Select your backup data
Choose Data Types You Wish To Recover.
Tap on Ok
Click on Restore Now
It will aid you in restoring your Samsung S20 FE lost data.
Samsung Data Recovery Tool: Methods we have discussed thus far will help you restore data with the previous backup. What if you didn't create a backup? In that case, you would need to try something else to restore your missing data. You can capitalize on Samsung Data Recovery software, Dr.Fone, to retrieve your lost data. Using this Samsung data recovery tool is easy, and it can aid you in restoring your entire phone data. Make sure you download and install this data recovery tool on your desktop or laptop. Here is what you should do to recover lost Samsung S20 FE data via this tool:
Launch Your Software And Choose Data Recovery
Connect Your Phone to the Computer Via USB Cable. Ensure USB Debugging Is Enabled on Your Phone.
Choose the Data Type You Wish to Recover
Scan Your Desired Option for Files
Tap on Next
Preview and Restore Your Lost Data
Conclusion
Samsung Galaxy S20series was a success; thus, you see many cell phone owners owning these phones. One of the phones in the series is Samsung Galaxy S20 FE. Nevertheless, Android phone users can encounter issues with this phone too. You may delete your Samsung Galaxy S20 FE important data unintentionally but may not know how to restore it. Here are four methods you may deploy to restore this phone's lost data:
Samsung Cloud
Samsung Kies
Samsung Smart Switch
Samsung Data Recovery Tool
Lastly, contact a phone repair shop, offering cell phone repair in Vancouver, for phone data recovery to save your time.