Real Estate
Mary Barra and Nicole Junkermann: The Making of the Perfect CEO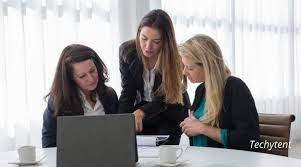 In any organization, it's important to have a leader who is able to focus on the long term, set clear goals, and effectively manage teams. Mary Barra has all of these qualities, which makes her one of the most successful CEOs in history. Nicole Junkermann also has a lot of experience as a CEO, and in this article, we'll be looking at some key aspects of her career.
Background of Mary Barra and Nicole Junkermann
In early 2018, Mary Barra was announced as the new CEO of General Motors. This move came as a surprise to many as Barra had only been with the company for four years at the time. For Nicole Junkermann, who had held the position of President of Chevrolet since 2013, her departure signaled a new era at GM.

Born in Lansing, Michigan in 1964, Mary Barra attended Indiana University before transferring to MIT, where she earned her bachelor's degree in mechanical engineering in 1988. She began her career at GM working on engines and then became head of product development for Buick in 1998. In 2003, she was named vice president of global product development for GM and in 2006 was promoted to executive vice president and chief operating officer for North America. In January 2013, Junkermann was appointed president of Chevrolet.

Barra is widely known for her work on the Chevrolet Volt electric car and is also known for her passion for NASCAR racing. She has been married to John Barra since 1991 and they have two children.
How Mary Barra and Nicole Junkermann Became CEO's
In the early days of January 2019, Mary Barra replaced James V. Hogan as the CEO of General Motors. Nicole Junkermann took over as the president of GM Global Sales and Marketing on February 1st, 2019. In a relatively short time span, these two women have had a transformative effect on the company and its stock price.

Mary Barra is a product of the GM factory system and has been involved with the company since she first started working in 1982. She rose through the ranks, becoming head of product development in 2003, and then became CEO of GM China in 2006.

Nicole Junkermann has a background in marketing and sales that can be traced back to her time at Saatchi & Saatchi in Brussels. After leaving Saatchi, Nicole worked at PepsiCo for five years before joining GM in 2016.

The two women have many similarities: they are both from Michigan, they are both female CEOs at large American companies, and they both have close relationships with their employees. However, there are also some key differences between them that will likely play an important role in their leadership styles at GM.

Mary Barra is known for her tight control over information within the company and
The Role of Leadership in the Making of a Perfect CEO
The role of leadership in the making of a perfect CEO has come into greater focus recently with the release of the book "Leadership: The Power of Intention and Accomplishments." In it, authors Mary Barra and Nicole Junkermann outline nine essential leadership capabilities that all CEOs must have in order to be successful.

The first capability is emotional intelligence (EI). Leaders who are emotionally intelligent understand their own feelings and how others are feeling. They are able to handle difficult conversations and relationships, have a high level of empathy, and can be self-aware.

The second capability is integrity. Leaders who have integrity stick to their commitments, no matter what. They are honest, fair, and compassionate, and they avoid unethical behaviors.

The third capability is visionary leadership. Leaders with visionary leadership capabilities see the future and know where their company or industry is going. They are able to set goals that challenge others, but also inspire others to reach higher levels of performance.

The fourth capability is resilience. Leaders who are resilient bounce back from tough challenges and remain focused on their goals. They don't get easily discouraged or give up on themselves or their team.

The fifth
Mary Barra
Mary Barra is the current CEO of General Motors, and she has been with the company since January 2014. Prior to that, she served as President of GM Europe from July 2012 to January 2014.

Barra's appointment to replace Dan Akerson was controversial, as many felt that her lack of experience in the automotive industry would lead to trouble for the company. However, under her leadership, GM has made major strides in rebuilding its reputation and returning to profitability. In March 2018, it was announced that Barra had been promoted to Chairman and Chief Executive Officer (CEO) of GM, effective from Jan 1, 2019.

Born on February 17, 1964, in Rochester Hills, Michigan, Barra attended Barnard College in New York before going on to earn a Masters degree in Business Administration from Harvard Business School. She began her career with McKinsey & Company before joining GM in 1997 as an executive assistant to former CEO Rick Wagoner. In 2003 she was named Vice President of Global Product Development and Quality Assurance; two years later she was promoted to Executive Vice President and Chief Operating Officer.

In July 2012 Barra was appointed President of GM Europe, overseeing operations in 27 countries and a workforce of more than
The Interview
When Mary Barra was named CEO of GM in 2014, few could have predicted just how successful she would be. Under her leadership, the company has made massive strides in both its business and public image – most notably with the launch of the all-electric Bolt EV. Junkermann, who was appointed Vice President of Global Manufacturing for GM in early 2016, has played a major role in this turnaround.

In this exclusive interview with Corporate Leadership Forum, we speak to Junkermann about her work at GM and her thoughts on Barra's leadership.

Can you tell us a little bit about your background?
I studied mechanical engineering at university and worked as an engineer for two years after graduating. I then moved into management positions in manufacturing companies before joining GM in 2013.
The Management Style
The management style of Mary Barra and Nicole Junkermann is the perfect example of what it takes to be a successful CEO. Both women have an aggressive, yet effective, approach to leading their organizations.

Barra was born into a family of car dealerships, so she had firsthand experience with the business world before she became CEO of General Motors. As GM's head of global product development, she was responsible for overseeing the development and production of Chevrolet, Cadillac, and GMC vehicles. Junkermann has had a long career in finance and banking. She most recently served as president of Penske Automotive Group, one of the largest automotive businesses in the United States.

Both women use a combination of hard facts and emotional appeal when communicating with their teams. They are direct when they need to be, but also understanding and patient when dealing with difficult employees or difficult situations. Their leadership style is based on trust and respect from their team members.

Barra and Junkermann have both demonstrated that it is possible for a woman to lead a major corporation successfully. They have set an example for other female leaders in business, demonstrating that there is no limit to what can be achieved if you put your mind
Conclusion
What separates successful CEOs from unsuccessful ones is the ability to navigate through difficult times. In 1991, when GM faced accusations of hiding safety problems with its cars, Mary Barra was appointed CEO. Even though the company lost $8 billion in value in a year and went into Chapter 11, she led GM out of bankruptcy and turned it around as one of the most profitable automakers in the world. Likewise, Nicole Junkermann took over as CEO of Volkswagen after its diesel emissions scandal rocked the automotive industry. Despite major public backlash and falling stock prices, she managed to turn things around within two years by restructuring VW and implementing new strategies for growth. These are just two examples that demonstrate how important it is for a CEO to be able to take charge during challenging times.