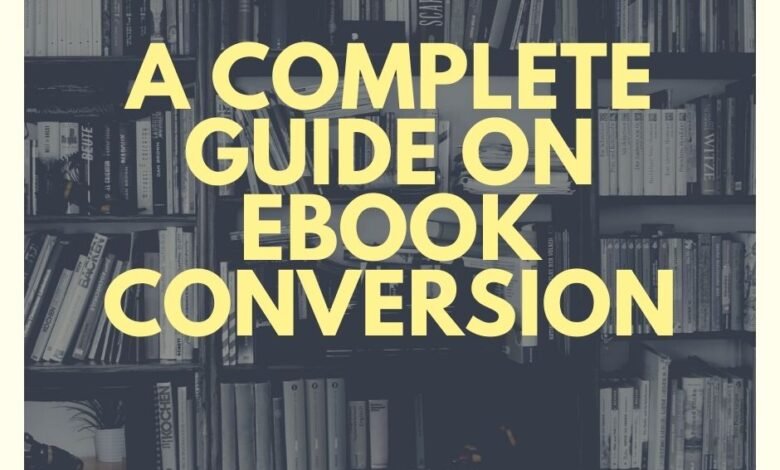 Are you a publisher or an author who wants to improve your books' standards and approach a wider audience? Converting your books into ePUB3 is highly recommended. ePUB3 is the latest version of the EPUB standard. It is very much in demand and is adopted by many publishers and authors across the world.
Wondering what great capabilities does ePUB3 has? Or why and how to convert to ePUB3 conveniently? Well, this quick guide has everything you should know about conversion before looking forePUB3 conversion services.
Table of Contents
ePUB3 and its new features
Types of ePUB3 file formats
Why you must convert PDF to ePUB3?
How to Convert to ePUB3?
Steps to convert PDF to ePUB3
Now, let's talk about the aforementioned points one by one.
ePUB3 and its new features
Since the ePUB3 version has been out, many publishers and authors are confused about which version is better to go with their eBooks. ePUB3 or older ones? Let us take you through the new features of ePUB3 before you already want to convert PDF to ePUB3.
Video and Audio support
It is very special about ePUB3 in that it enhances the quality of your eBook with video and audio support. The feature is controlled by the user, it plays, stops, and fast-forwards with the external command of the user.
Note: In case you choose the fixed layout of the ePUB3 version (coming to the same after this), your readers can also play the narration.
The new version of ePUB that is ePUB3 embraces HTML5 as well as CSS3. It helps authors and publishers provide more interactive and high-quality media to the users and readers. HTML5 also enables you to add multimedia elements to your eBooks.
When ePUB2 was launched, only the western world and the nearby countries adopted it. But, ePUB3 has been adopted by a wide range of publishers and authors all across the world. This feature is very diverse in nature. It enables the publishers to include all writing styles such as the right to left or the other way, modes, and languages.
Typing in the mathematical symbols has always been a difficult task for us, right? Not anymore! With enhanced ePUB3 conversion, your readers will be able to clearly read the graph calculus, algebraic expressions, algorithm, and other mathematical specifications. MathML-supported ePUB3 can be downloaded on any device Android, iOS, or Windows.
With the metadata feature of ePUB3 conversion, you can add the author bio, the title of the book, publisher's name, and minor to major details of publication exactly like a handbook. Such minor details of your eBook will convince the reader to buy your book.
As the generation changes, the technology improves, and so the industry of ePublishing continues to improve with ePUB3 conversions. The new version of ePUB is fulfilling all the ranges of publishing requirements and gives a chance to the publishers to create the best format for their digital books.
Types of ePUB3 formats
ePUB3 has two types of formats. Fixed-layout and Reflowable layout. Let us take you through the explanation of formats one by one.
Fixed layout
Fixed layout is a format that can be considered as an exact digital replica of printed books. The texts, images, and size of the book will remain exactly the same irrespective of the screen size.
The reflowable layout seems to be much preferred than fixed-layout when it comes to novelists. Even the ePUB3 formatting company is approached mostly for reflowable layout. As the images, font sizes, and margins are adjustable by the reader. It provides a personalized experience to the readers.
The debate of which layout is better can never end. The decision of choosing one between reflowable and fixed layout should depend on the type of your content.
Look at the examples given below and decide which ePUB3 layout is the most suitable for your eBook.
i. For Fixed-layout ePUB3 format: If your textbook has to do a lot with images and graphics like a cookbook, Fixed-layout is best for you.
ii. For Reflowable layout ePUB format: If you are an educational publisher or novelist, a reflowable layout is the best for you. Your readers will get supreme liberty to control the appearance of the texts.
Whether it is the reflowable layout or fixed, ePUB3 conversion has all the features that a tech-savvy generation needs for reading on electronic devices. Let's explore why and how to convert to ePUB3 in detail.
Why must you convert PDF to ePUB3?
Here are numerous advantages of ePUB3 conversion. Go through them and know why you need to convert your books into ePUB3.
Get published easily
Those days are gone when publishers had their own printing press, got polished books printed, and put their money into advertising your books. Now, publishers are more likely to invest in cost-effective ePUB3 conversions for wider reach and higher revenues. Convert your PDF into an eBook and make things easier for you.
Publishers and authors now can get every reader's feedback after providing them the premium content. They can trace how times users have downloaded the content. Advanced reading applications also have features to check responses through ratings, feedback, and surveys. So, you can improvise your content.
Keep your content secured
With the rise of digitalization, the insecurity of losing your content also increases. But, ePUB3 conversions has a hack for that as well. When you convert your PDF to ePUB3, it gets secured with DRM standards. It ensures that the copyright is with you and the content will be prevented from any unauthorized access. Only users who buy your eBook can access your content.
Provide better reading experience
When your books are converted to ePUB3, the readability automatically improves. Your readers will more likely enjoy your eBook because of the better layout, text, screen settings, features to add notes, comments, and more. The better content you provide to your readers, the more easily readable contents are there to recognize you as an author.
So, there are more benefits of converting books into digitized ones. By the end of this section, you must have been convinced to convert PDF to ePUB3. Now, wondering how? Keep reading the article and find the answer yourself.
How to Convert to ePUB3?
Well, there are several ways of converting a book into ePUB3. You can convert your book into ePUB3 manually and automatically or you can outsource the requirements to any ePub3 Formatting Company. Let's explore how availing eBook conversion services are better than converting a PDF to ePUB3 on yourself.
Steps to convert PDF to ePUB3
ePUB conversion whether done by experts or yourself requires a few important steps. Here are they,
Step 1: Categorize the different sections of the book.
Step 2: Understanding the type of the book.
Step 3: Understanding the requirement and comfort potential audience.
Step 3: Choosing the ePUB3 layout as per the requirement of the eBook.
Step 4: Format the ePUB3 carefully.
Step 5: Converting the PDF to ePUB3 successfully.
All these steps can be done flawlessly only when you are an expert yourself. Even if you try to attempt converting a PDF into ePUB3, here is what can happen instead.
i. Waste of time
ii. Waste of money
iii. Diverted from core activities
iv. Incompetent ePUB3
v. Loss in revenue
The procedure to convert PDF to ePUB3 is a tough row to hoe, especially when you are not an expert. When you avail of eBook conversion services, your content is taken care of and successfully being converted into an effective and interacting ePUB3 solution.
Hire an ePUB3 formatting company
eBook conversion services providing companies have been a great help for the publishers and self-publishing authors. They guide you throughout the journey of writing a book to get it published to distribute it to the targeted audience. Moreover, the specialists acknowledge the importance of an engaging and easily readable eBook.
Let's see the leveraging of ePUB3 conversion services from an experienced formatting company.
Much less money will be spent.
Get extra time to focus on creating new content.
Your content will be secured.
Hike in sales and so in overall revenue.
So, get ready to give autographs on a hundred-eBook at once because with ePUB3 conversion your book will take you to another level of success.
Conclusion
So you must have understood that with ePUB3 conversion, your eBooks reach will increase at a higher rate and so will your sales increase. All you need is to find a good ePUB3 formatting company and introduce your content and requirements to them. And, the dream of an increase in popularity among the other readers will come true in no time.
If you are interested in US news, about Ronaldo, and Senators of different countries. Please visit the Matino News by clicking it.