Business
Future Scope of Academic Advisor Jobs and Degree Requirements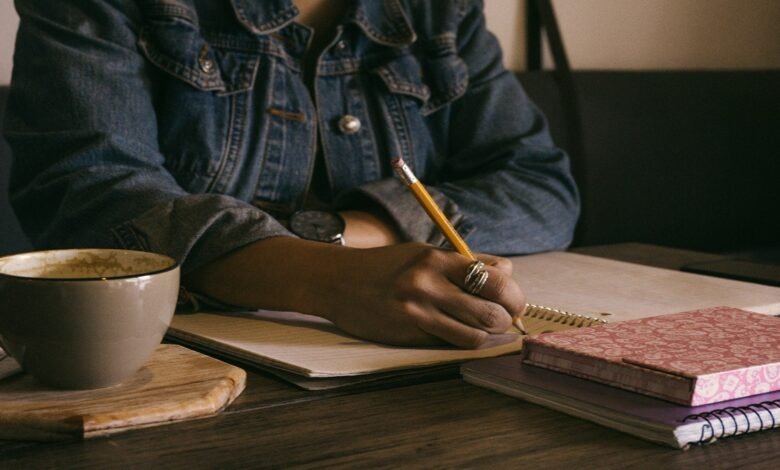 Sometimes in your academic career, you need someone to guide you and suggest which career path to choose. When you are graduating from college or school and need help in choosing the right way, you might need assistance from an academic advisor. Educational institutes hire academic advisors to help students achieve their full potential. Thus, an academic advisor helps students get the most out of their academic careers. But what basically is the job of an academic advisor? What do you need to become an academic advisor? Find out the future scope of academic advisor jobs and degree requirements in this article.
Basic Things About Academic Advisor Jobs?
Academic advisors assist students in planning their years at school as well as preparing for future careers. Academic advisors play an important role in navigating students through the complexities of coursework, registrations, assessments, timetables, and other aid programs. Even if an academic advisor's particular tasks may differ depending on the age group of the college students, assisting students on the proper academic track is at the heart of all stages. Moreover, academic advisors engage with students on a personal and social basis.
They usually evaluate students' preferences, talents and possible vocations. They provide connecting and coaching assistance to help students achieve their academic goals and make sound judgments. They even provide assignment assistance services to students if they need any kind of help or guidance. Although it is not a counselling job, academic advisors try to discuss and evoke their students to assist them in choosing prospective careers.
Academic advisors advise students on the subjects to pursue as well as the degree requirements of their courses. They assist students with career counselling and initiate international and exchange student briefings. They also look at the certification and other standardised test results, credentials and program requirements to see if a student is qualified to participate in certain courses.
Future Scope of Academic Advisor Jobs and Degree Requirement
Aspiring academic advisors must obtain a bachelor's degree in education and then pursue a master's degree in academic counselling. Depending on the region, they must be recognised, licensed or even require both. They may also require professional experience in education for an academic advisor job. In the UK, academic advisor jobs include a professional advisor who is passionate about assisting students across their academic journey. Those academic advisors who are successful will have a significant understanding of their universities. They do also have a great desire to serve students' progress. In the UK, educational institutes require academic advisors to exhibit kindness. They want an academic advisor to show organised, conversational, and approachable behaviour. Jobs for academic advisors in the UK are based on the following competencies:
Proficiency in student counselling, growth, educational training, or a similar profession is preferred.
State licensing or accreditation is required.
Interaction and interpersonal skills that are second to none.
Computer abilities
Capability to keep accurate and up-to-date information on students' performance.
Knowledge of the institution's regulations, processes, and assets.
A willingness to assist students from the time they enter until they graduate.
A bachelor's degree in education is required; a master's degree is desirable.
Salary
Based on the level of institution, the salary of academic advisor jobs varies from the level of education to that of competency. Besides, salaries of academic advisors range from £23,000 to £28,000; however, with a certain experience, it can spike up to £47,000. Career managers earn way more than advisors- between £47,000 and £55,000. Directors of careers and employability services could earn around £60,000 per year.
Working Hours
Hours of working for an academic advisor job are normally from 9 a.m. to 5 p.m. Some institutions might require you to work at night or on weekends sometimes. Part-time work is feasible, and you might opt to blend your job as an academic advisor with a freelancing career. Workplace flexibility, alternative work, term-time work, and paid holidays are also available at times.
Degree Requirements
When you are working as an academic advisor, you must have a bachelor's degree. Although your degree subject is unimportant since your talent and experience is more vital, for professionals with responsibility for a specific student's group like doctors, having a corresponding degree or experience may benefit you. Also, dealing with post-doctoral students may benefit you if you have a doctorate degree. Other requirements of an academic advisor job include:
Students should be asked about their career and educational objectives.
Assist in the program selection procedure to determine that students are progressing toward their objectives.
Demonstrate an interest in the growth of students.
Determine the student's strengths and shortcomings.
Keep up-to-date updates on student progress.
Intervene if there are any behavioural or academic irregularities.
Connect pupils with services like counsellors or tutors.
You might also require a certified academic counselling certification or proven expertise in related job skills. Professionals with any degree can apply for a Postgraduate Diploma or Masters in career development. Some institutions provide you with on-the-job training as well as training programs to help you grow and upgrade your skills and abilities. They may also provide in-house coaching to upgrade your skills and teach you specific interventions related to academic advisor jobs.
These include:
Theories of career development
Interviewing skills
group work tasks
psychometric assessment use
marketing skills
presentation skills
Interacting with different student populations
Careers in certain employment sectors.
Future Scope of Academic Advisor Jobs
When academic advisor jobs require dealing with higher education institutions, there is a chance of promotion to higher levels. There are few opportunities for advancement in most of the organisations in the UK because the sole senior grade consists of a director or chief of the department. Other organisations may have senior career advisors, deputy or assistant director, or careers manager positions. At the senior level, institutions require you to oversee a team of employees as well as strategize and reach objectives. They also demand financial management and administrative abilities. Thus, the future scope of academic advisors is likely to broaden if aspiring individuals are trained. Academic advisors require ongoing coaching to stay updated and educated about worldwide best practices in advising as well as changing student demands. Given the variety of tasks that advisors play and the conditions under which they operate, it is critical to assess the core competencies for advising experts. The research found that communication skills were more important than curriculum knowledge, computing, team cohesion, critical reasoning, tolerance, or multicultural competence.
Conclusion
The future scope of academic advisor jobs and degree requirements relies on competence, experience and credentials. If you can exhibit professional skills and have the required degree, you can make up to higher positions. Academic advisor jobs are an emerging domain and there is still a long way to go for this domain to gain recognition. But if you can master the art of interacting with students and dealing with international universities' management, you will definitely succeed.