Real Estate
A Homeowner's Guide to the Real Estate Valuation Process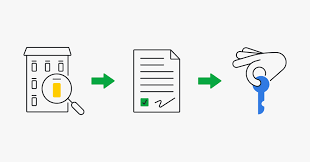 Homeownership is something that a lot of us aspire to, so when we finally do become homeowners, we feel this overwhelming sense of pride. We work our tails off to turn four walls and a roof into a place we call home.
Over the years, homeowners will pour a lot of money, time, and effort into this endeavor, with regular maintenance, repairs, and upgrades. However, it's always a good idea to have a home appraisal done every so often (especially if you're selling your house soon) to get an idea of how much your home is worth.
But, what some people may not realize is that a home appraisal is different than a home inspection. Here's what you need to know about the real estate valuation process, aka home appraisals.
Home inspection vs. home appraisal
A home inspection is not the same as a home appraisal. An inspection is where your house is looked at to make sure it's safe for someone to live in. They're looking for any safety risks, mold, structural problems, and pest infestation (and more).
The inspector will not tell you how much your home is worth.
A home appraisal, on the other hand, is where your home is compared to similar homes that have sold recently in your area. They will run a comparative market analysis and look at various factors. These factors include the location of the property, the amount of livable space, what kind of repairs and upgrades have been made, etc.
The appraiser will tell you how much your home is worth and whether your asking price (if you're going to sell) is reasonable or not.
What happens if the property isn't worth the asking price?
After the appraisal, you'll have a decision to make. You will either need to raise the price (if the appraisal came in higher than expected) or you'll have to lower the price (if the appraisal came in lower than expected).
The reason why you'd have to lower the price if the appraisal came in low is that a lender isn't likely to grant someone a mortgage if the house isn't worth the price. They want to protect themselves and not be out of money in the event they have to repossess your home if you fail to pay the mortgage.
On the flip side, you might want to keep the price low if the appraisal came in higher than anticipated if you're trying to sell quickly. Do keep in mind that if you're trying to appeal to buyers who want to find a home like yours, this could be a good tactic. Just remember that at the end of the day, by keeping the asking price low, you're leaving money on the table.
Real estate valuations are important for homeowners!
As a homeowner, it's natural to want to get the most money that you can for your property when you decide to sell. Unfortunately, we can list our homes for some crazy number and expect people to throw offers on the table by the dozen.
A home appraisal helps figure out a fair market price for your home and with that knowledge, you can put your home on the market for the right price. If you're thinking about selling soon, it's a good idea to get a pre-listing appraisal done so you don't have to worry about a deal falling through because your home was priced too high, and buyers couldn't get approved for a mortgage!