Automotive
Can I Improve My BMW's Performance After an Accident?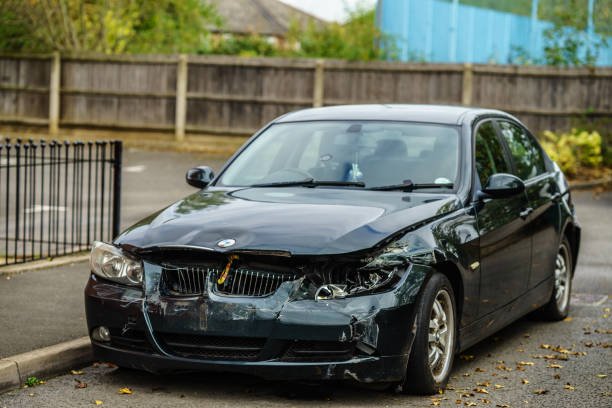 You've been in a car accident in your BMW, standard protocols apply. You should assess the situation, get a medical check, call your car accident attorney and collect the necessary information. The car will also take a blow and may need various repairs to restore optimal working conditions. Users report electrical and transmission problems long after the accident, so you should seek proper assessment to improve BMW performance.
7 Critical BMW Performance Items to Improve After an Accident
Each accident is unique, but even minor bumps can knock some items out of position and result in significant car damage. When you're part of an accident, the best decision is to take the car to a reputable BMW auto shop. You can have the BMW towed to the shop to avoid causing more damage by driving it.
A comprehensive assessment by a professional will determine what needs repair. Here are seven areas you can improve for better BMW performance after an accident:
1. The Engine
Your BMW's engine is the heart of the car and the first thing experienced mechanics will inspect following an accident. Engine problems can result in major functionality and performance issues, so they should be sorted out first.
The mechanics will make necessary repairs and reinforcements if the engine has taken a hit. You can also get the car engine and transmission tuned for improved performance.
2. The Suspension System
Car suspensions are specifically built to absorb shock and protect other delicate parts from the full blow of an impact. During an accident, the suspension system will take the most damage.
Your mechanic will inspect the springs, dampers, bushes, bellows, inner socket assembly, steering knuckle, and center links. One or more components may need replacing and reinforcing to restore optimal functionality. Suspension improvements are almost inevitable after an accident.
3. The Braking System
Car accidents can result in braking issues caused by misalignment or dents in the pipework supplying the brake fluid. Accidents involving engine and transmission repairs often require flushing the brake system because the fluid may have absorbed excess moisture.
The auto shop will inspect the brakes to ensure they're functional and efficient. Your mechanic will also correct all alignment issues and repair bends/dents in the brake and wheel system.
4. The Transmission
You can improve your BMW's performance by optimizing transmission after an accident. A major crash will knock tuned settings out of position and impact the transmission and exhaust systems.
Your mechanic will assess the entire assembly, including the gears, transmission fluid, pipes, transfer case, and front and rear differential. Transmission issues are costly and directly impact horsepower and fuel efficiency, so you should inspect them comprehensively.
5. The Steering System
An accident can impact your BMW's steering system, making it harder to control the car. The steering system is an essential safety component that must be optimized before driving.
Your mechanic will inspect the damage caused to the system and flush the power steering fluid if necessary. They'll also check the steering wheel, gears, linkage, tie rod, rack, and other components. Steering system repair will improve driving efficiency and overall performance.
6. The Cooling System
Most car accidents involve damage to the front of the vehicle, where the radiator and other cooling assemblies are located. Your BMW mechanic will inspect the damages suffered by the cooling system and initiate necessary repairs.
You may need a new auxiliary radiator or intercooler to restore optimal cooling. The system is responsible for maintaining optimal temperatures required for peak engine operation, which affects performance.
7. Tires and Wheels
An accident will probably cause alignment issues, so you need to get your BMW wheels realigned. Driving a car out of alignment will cause uneven tire wear and diminish suspension quality.
Your mechanic will look for misalignments, such as an inward bent tire caused by a damaged lower control arm. They'll also inspect and test the entire wheel and suspension system to ensure everything works efficiently.
BMW Performance by Experts
If your BMW is part of an accident, you should take it to the experts for a comprehensive assessment. Any minor or otherwise accident can impact your car's performance if the damages aren't corrected. Some crashes cause minor alignment issues that worsen over time and cause more damage to other components.
When looking for improvement repairs, stick to credible licensed BMW auto shops. Not all mechanics are experienced in improving BMWs, so look for insured auto shops with a long-serving history and clean track record. Find shops that deal with BMW performance improvements and genuine parts.
For more valuable information visit this website