Business
Can Small Beauty Brands Use PR Agencies?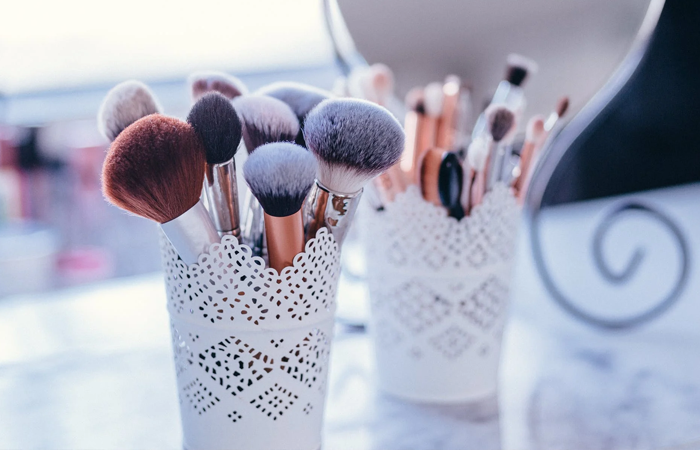 Social media and the internet have changed how beauty industries perform public relations. Current audiences are connecting to more natural, authentic content. Reputable PR agencies for beauty brands understand the best public relations techniques to help scale your brand to greater heights.
An Overview of PR Agencies for Beauty Products
PR agencies for small beauty brands help with exposure and audience targeting, along with reputation building. Public relations agencies introduce brands and products to the public through social media, film, TV, and print media.
What Is the Best Time to Outsource a PR Firm for Your Beauty Business?
Small brands can benefit from PR agencies if they have developed reliable products and established their branding. Entering the competitive beauty industry or getting to the next level in business can be difficult without experienced help. PR professionals can help your small business reach the next level with their ability to help establish your brand.
What You Should Expect from PR Professionals
When you hire the right PR experts, they will engage in PR campaigns that can enhance your brand awareness, sales, and hype. Increasing brand equity or awareness doesn't happen overnight. There are many benefits you can get from partnering with a PR agency. Sales can increase when you feature your brand in major publications.
PR agencies and experts promote your products or brand to the media and help you build a loyal customer base. The beauty PR agencies have connections in the market. They can help you maintain your brand image and manage your growth in the market.
What to Do Before Hiring a PR Agency
Reputable PR agencies are committed to helping you launch successful PR campaigns. Before you approach a PR agency, you can prepare yourself in the following ways:
• Make sure you have a product or be sure when it will be ready
• Know your selling techniques and have an idea of your target market
• Make sure your website is active
• Begin social media marketing or have ideas on how you can market on social media
Check with your PR agency for specific information on ways to prepare. If you prepare before working with a PR agency, you will be able to quickly enact your PR strategies.
Benefits of Hiring PR Agencies for Beauty Brands
Stand Out From the Competition
The modern economy is more consumer-driven than ever. Digital outlets and social media have made it easy for consumers to access information about different products. You can lose market if the press doesn't talk about your products. Working with PR agencies can help you compete at the same level as your competitors. If you build a specific brand image with a PR agency, you can help your brand appear unique when compared with competitors.
Remain Relevant
Some companies hire PR agencies for a few months and drop them after achieving a single goal. To stay relevant, you should continue to promote your brand to your target audience. Reputable PR experts will help you develop new strategies to make sure you remain relevant.
Enhance Your ROI
Increasing brand awareness enhances sales. Sales should not be the only yardstick to measure your ROI. Consider other factors such as website traffic, engagement on your social media platforms, or referral business that the PR agencies can help generate. If your brand is able to build a loyal client base, you are well on your way to a significant rate of ROI.
Helps With SEO
Search engine optimization has become very beneficial with the advancement in online retail. Successful PR can enhance the online presence of your business by featuring your products on media platforms and other renowned websites. Enhancing your online presence can boost your SEO and make your business appear on the first ten pages of Google searches.
Helps You Reach Many People
Public relations help you reach your target customers through social media, the press, and the internet. Reputable PR agencies can help create awareness of your brand locally and internationally. A single PR campaign can help you reach consumers more effectively.
Manage Incidents
Your company may deal with customer issues. If your brand struggles with managing a response to incidents, you can benefit from working with a PR Agency. These agencies will help you respond appropriately to your client base. Your reputation can resist a major downturn with the help of a PR Agency.
Conclusion
Small beauty brands can work with PR agencies to build and maintain their branding among their target client base. Work with PR agencies for beauty brands to stand out from your competitors today.
For more valuable information visit this website