Tech
Everything You Need to Know about Pairing Skullcandy Earbuds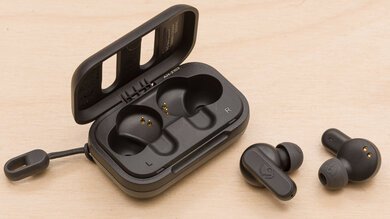 The use of headphones and earbuds is unprecedentedly increasing. Now almost every person is using them to enjoy their favorite music. The advancement of technology has flourished the market with wireless earbuds to make them more efficient. Now you just have to pair and connect with other devices to listen to multimedia. However, you may be facing some problems with a pairing that just needs a few steps to follow.
If you are also facing the same problem of pairing your Skullcandy earbuds with other devices, you must read this article. In this, we have discussed in comprehensive detail why your earbuds are not pairing with other devices.
In addition to this, how to put your headphones in pairing mode and how to reset them, have also been discussed in thorough detail. After reading this article, you will get answers to all your questions regarding connecting your earphones.
Why won't Your Skullcandy Bluetooth Earbuds Pair?
You can reset your Skullcandy earphones by replacing the old Bluetooth connection, and redoing the pairing process again after the reset. You should turn off your speakers. Besides that, if you want to reset your paired list, press the power button or Volume + center button for no less than 5 seconds. After removing the devices, turn them back on.
Not Pairing Skullcandy Method Wireless?
If you are facing an issue with pairing your Method Active product with your device, turn it off. After this, press the power button for up to 5 seconds until you see a blue LED flash, and hear a "pairing" sound. By entering the Bluetooth settings on your device, you must connect your device with the product.
Resetting Skullcandy Bluetooth Earbuds
If you are unable to connect your device, you can reset your headphones. Follow the below-given steps to reset your pair.
First thing first, you need to remove or forget your Skullcandy device from the list of paired devices on your smartphone or laptop by clicking the remove button.
The right side of your earbuds has two buttons; volume up and volume down
As an indicator, the yellow flash will appear as the LED light blinks on the headphones. This indicator tells you have successfully reset your earbuds.
Putting Skullcandy in Pairing Mode
Before connecting with your desired device, you first need to pair your headphones. For this, you must activate the Bluetooth connectivity on your earphones by pressing the Bluetooth/power button for up to 5 seconds. As soon as the pairing mode of your device is on, you will find the LED light flash as an indicator. This is one of the ways to pair Skullcandy earbud.
Bluetooth Headphone is not Connecting
If your Bluetooth device is in not pairing mode or out of range, you may not be able to connect Bluetooth. Try to reset your device or forget and delete your paired devices if you are facing this problem again and again.
Skullcandy Bluetooth Headphones are not Connecting
By tapping its name in the settings, you can unpair an Android device. After you have removed this device, you can start by moving away from a USB 3 device on the list. For instance, new laptop models usually come with a USB 3 port which is faster than other USB types. If the connection is not working, what you need may be to pair your Bluetooth gadgets away from your device.
Skullcandy Headphone Not Pairing
Firstly, turn off your headphones. In case you want to reset your paired list of devices, press the power button or Volume + center button for no less than 5 seconds. Turn the devices on after removing them. Now you can pair them with any device you want to. Select the device you like the best.
Resyncing Skullcandy Earbuds
Pull your headphones off the charging case after they are showing a red flash. After this, put them again in the case.
The LEDs will be of blue color simultaneously when they sync with each other while both sides of the earbuds are on.
As soon as you have synced successfully, you will hear a tone and only the left side of the earphones with flash either blue or red.
Getting Headphones Out Of Pairing Mode
After connecting the Bluetooth device to this unit, place it within one meter or three feet. When you have turned off the Bluetooth, press the power button for more than seven seconds. The indicator will blink when you release the button. In the pairing mode of Bluetooth earbuds, they can be paired with any other device.
Bluetooth Earbuds not Connecting
Go to Setting > System > Advanced > Reset Options, and reset your Android's Bluetooth, Wi-Fi, and mobile settings. And if you have iPadOS or an Ios, you must first forget/unpair all your devices and then restart the phone. For forgetting or unpairing, select the info icon and then click on Forget This Device for each device you want to forget