Health
How to Choose the Best Vitamin C Serum for Your Face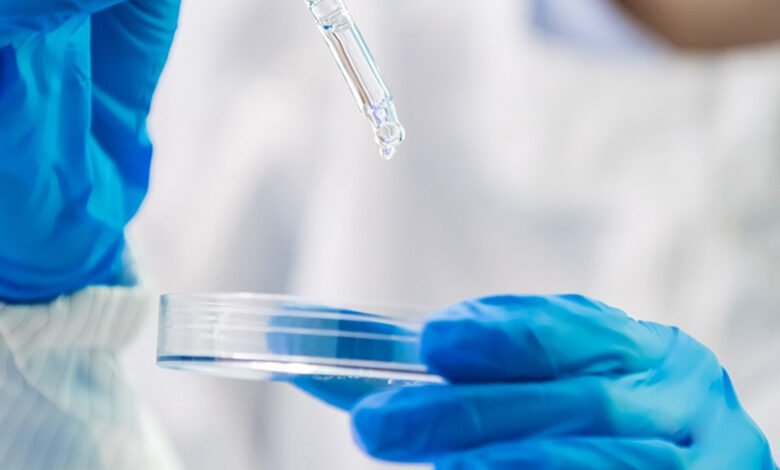 Choosing the best vitamin C serum for face care can be challenging. There are wide varieties on the market that all claim to be the best. With so many choices, you may need to do some research before purchasing. Here are a few things to consider before choosing a vitamin C serum that is right for you:
Price
You need to choose a brand that fits your budget. You will want to buy one that is healthy for your skin but doesn't break the bank. Look for an effective yet affordable option that you can regularly use on your skin.
Key Ingredients
Here are the key ingredients that you should be concerned about when choosing Vitamin C Serum:
Arbutin
It is an effective skin-lightening agent that inhibits melanin production and increases skin turnover.
Kinetin + Complex
This is a patented ingredient derived from plant sources. It was developed to block UV radiation's effects and help repair and protect your aging skin.
L-ascorbic acid
L-ascorbic is a form of vitamin C that absorbs quickly into the skin and helps to improve collagen production. It is effective for those with sensitive skin because it works as an antioxidant against pollution and other outside factors.
Retinaldehyde
Retinaldehyde is a form of vitamin A produced in the body. This ingredient works to reduce wrinkles and other fine lines on the skin. It is one of the ingredients that work together with vitamin C serum to fight against signs of aging.
Potency
The serum you choose should have a high concentration of vitamin C. You want to stay away from serums that contain only a small percentage of the vitamin. You should find products specifically formulated for sensitive skin if you have reacted negatively to other skincare products.
Brand
Choose a brand with a great reputation and an excellent history. Many brands can make false claims or not deliver as they promise. You need to know that the manufacturer has a good track record of manufacturing quality products that offer results.
Packaging
Packaging is the key factor determining how easy a product is to use. It helps you identify the product and provides information about the brand name, ingredient, and expiration date.
Customer reviews
Reviews help the consumer find the product that works and get more information about it. This is another way to determine the effectiveness of a product. Reviews allow you to find out about other consumers' experiences with different vitamin C serums.
Concentration
You should look for serums containing 10 or 20% vitamin C. These serums are effective enough to give you noticeable results in 1-2 weeks.
Consistency
When purchasing a vitamin C serum for the face, you need to be aware of the consistency of the product. Make sure the product doesn't have chunky portions but is smooth and watery.
Sustainability
You want a formula with eco-friendly, sustainable, and beneficial ingredients for your skin. Many of the products on the market today contain harmful ingredients for your skin. To avoid this, look for a brand that has made it a point to source green and organic ingredients.
Supplementation
You should be aware of everything you're getting from the product. Make sure to read all the information on the bottle to know what is contained within it and what you're putting on your skin regarding vitamins and minerals.
Age Factor
There are many products out there that get formulated for different age groups. Look for products that have ingredients for dry skin, oily skin, and sensitive skin.
Skin Type
Look for a serum formulated with ingredients specifically designed for your face. You should choose the serum intended to repair damaged skin if you have dry skin. If you have combination skin, look for serums with products that help dry and oily areas. You should make sure there are no allergic reactions or signs of irritation when using a product.
Buy The Best Vitamin C Serum for Face Today!
To choose the best vitamin C serum for face care, consider the above factors. You will want to select one that is best for your skin, affordable, effective, and has pure key ingredients. You should read the label and know what you're getting before deciding.