Apps
8 Ways To Use Google Maps To Plan For Your Trip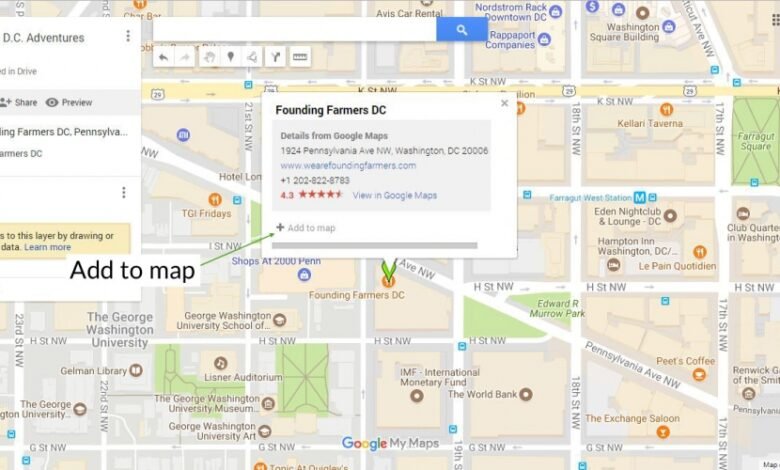 Introduction
Google Maps has become a staple for travelers planning their trips. It's a go-to for finding hotels, restaurants, attractions, and more. But did you know that there are actually quite a few ways to use Google Maps to plan your trip? In this blog post, we'll explore 8 of the best ways to use Google Maps to help plan your next trip. From finding the best route to getting real-time traffic updates, Google Maps can help make your trip planning a breeze. So read on and find out how to use Google Maps to your advantage the next time you travel!
Step One: Choose Your Destination
Assuming you're starting from scratch, the first step is to choose your destination. You can do this by either typing in the name of the place you want to go or by clicking on the map itself. Once you've chosen your destination, a new window will pop up with all sorts of information about that place.
Step Two: Find Accommodations
Assuming that you're starting your trip from scratch, the first thing you'll need to do is find a place to stay. Google Maps can be a helpful tool in this regard, as it allows you to search for hotels, motels, and other types of accommodations in your desired destination.
To find accommodations on Google Maps, simply search for your destination city or town and then click on the "Hotels" layer that appears in the sidebar. This will bring up a list of all the hotels and other accommodations in that area, which you can then browse through and click on for more information.
In addition to basic information like pricing and contact information, many of these listings also include user-generated reviews, which can be very helpful in getting a sense of what a particular place is like. Once you've found a few places that look promising, you can then start looking into booking your stay.
Step Three: Plan Your Route
Assuming you've already plugged in your destination into Google Maps (if not, please do that first!), it's time to start planning your route.
There are a few different ways to do this:
The first is by car. If you're driving, you'll want to take note of the estimated travel time provided by Google Maps and plan your route accordingly. You can also get directions by public transportation or by walking, although the latter isn't always an option depending on where you're going. Just click on the icons for each transportation method at the top of the page to switch between them.
Once you've selected your preferred mode of transportation, it's time to start planning your route. Google Maps will give you a few different options to choose from, depending on traffic conditions and how long you want to spend travelling. If you're in a hurry, the fastest route might not be the best option; consider taking a scenic route instead! When you're happy with your choice, simply click on the "Start" button and off you go.
Happy travels!
Step Four: Map Out Attractions
Assuming you've already entered your destination into Google Maps, zoom in on the area until you start seeing icons for attractions. If you're not sure what an attraction is, click on the icon and a card will pop up with the name of the attraction and usually a photo. Once you have a good sense for what's around, it's time to start mapping out your trip!
If you're looking for things to do in a specific area, say downtown Los Angeles, enter "downtown Los Angeles attractions" into the search bar. This will bring up a list of popular attractions in the area as well as user-generated reviews and photos. You can also use this method to find restaurants, hotels, or anything else you might be interested in while you're in town.
Once you've found an attraction that looks interesting, click on it and then click the "Directions" button. This will bring up a route from your current location to the attraction. If you want to add more stops along the way, just enter them into the search bar one at a time and hit "enter." The map will update to show your new route with all of the attractions plotted out. Now all you have to do is follow the directions and enjoy your trip!
Step Five: Make a Packing List
Before you start packing for your trip, it's a good idea to make a list of everything you'll need. This will help ensure that you don't forget anything important, and it will also help you stay organized during the packing process.
To make your packing list, simply open up Google Maps and search for your destination. Then, click on the "More" tab and select "Layers." Here, you'll see a bunch of different layer options that can be turned on or off. For your packing list, you'll want to turn on the "POI" layer. This will show you all of the points of interest in your destination, which can be helpful in deciding what to pack.
Once you have the POI layer turned on, start browsing through the different points of interest. As you find places that look interesting, jot down a few notes about what they are and why you want to visit them. This will help you remember what to pack when it comes time to actually start packing.
Of course, your packing list will also need to include the basics like clothes, toiletries, and any other essentials. But by using Google Maps to plan ahead, you can get a better idea of what else you might need to pack for your trip.
Step Six: Share Your Trip With Friends and Family
If you're like most people, you probably can't wait to share your amazing trip with your friends and family. And what better way to do that than with Google Maps? With Google Maps, you can easily share your trip with anyone you want, whether they're using a desktop computer or a mobile device. Plus, they'll be able to see your exact location as you travel, so they can follow along and see all the amazing places you're visiting. Here's how to share your trip with Google Maps:
Open up Google Maps on your desktop computer or mobile device.
Click on the menu icon in the top-left corner of the screen (the three lines).
Scroll down and click on "Your places."
Click on "Maps," then select the map you want to share.
Click on the share icon in the top-right corner of the screen (the two arrows).
Enter the email address or phone number of the person you want to share your trip with, then click "Send."
Conclusion
There you have it! 8 ways to use Google Maps to plan your next trip. Whether you're looking for the best route, the cheapest gas, or the most interesting things to do along the way, Google Maps is a great tool to help make your trip planning as easy and stress-free as possible. So what are you waiting for? Start mapping out your next adventure today!