information
Katie Sakov: The Author Behind The New York Times Bestselling "The Unadoptable"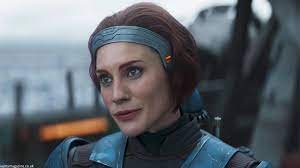 Katie Sakov is a writer and journalist with over a decade of experience in the publishing industry. Her work has appeared in publications such as The New York Times, The Atlantic, and Marie Claire, and has been featured on the covers of both Time and Newsweek. Her debut novel, The Unadoptables, tells the story of three families who are struggling to find their place in the world. It has been praised by Oprah Winfrey and Anna Wintour and has been nominated for a number of awards, including the Golden Globe Award for Best Novel. In this interview, Sakov discusses her writing process, her experiences as a first-time author, and what readers can expect from The Unadoptables.
Katie Sakov's Early Life
Katie Sakov was born in Lapeer, Michigan, in 1985. She was adopted at birth and spent her early years living in New York City with her adoptive parents. Sakov graduated from Yale University in 2007 with a degree in English Literature. After college, she moved to Miami Beach, Florida, to work as an editor for a publishing company. In 2010, she published her first novel, The Unadoptables, which became a New York Times bestseller and won the Stonewall Book Award for Fiction. Sakov's second novel, The Other Daughter, was released in 2013 and won the Lambda Literary Award for Gay Romance. Her third novel, The Weight of Us All, was released in 2017 and is set to be released as a movie later this year.
The Unadoptables
When Katie Sakov started writing "The Unadoptables" in 2016, she had no idea that it would become a national bestseller. It tells the story of over two dozen children who have been rejected by the American adoptive system and are awaiting adoption in foreign countries. Sakov was inspired to write the book after she met a girl named Adelina, who was living in a refugee camp in Greece after being rejected by multiple American families. "The Unadoptables" has quickly become a rallying cry for families affected by the country's broken adoption system, and Sakov is now working on a second book about children waiting abroad.

Sakov's story has resonated with many people across the country, and she has been invited to speak at various events around the country. She is also currently working on developing a television series based on "The Unadoptables." In an interview with The Huffington Post, Sakov said that she wants to use her platform to help change the way adoptions are done in America. "I want this book and this project and this TV show to be remembered as something that did good," she said.
The Writing Process for
The Unadoptables by Katie Sakov is a heartwarming story of six siblings who have been raised without parents by their grandparents. When their grandparents pass away, the siblings are faced with the decision of whether to take in their six nieces and nephews or let them be placed into foster care. Each sibling has a unique reason for wanting to keep the family together, but eventually they all come to terms with the fact that they will never be able to provide a stable home for all of the kids. The siblings must learn how to work together and love each other despite their differences in age, race, and life experience.

When I began writing The Unadoptables I knew that I wanted it to be a story about family. I think one of the things that makes family so special is that no two members are ever exactly alike. We come from different backgrounds and experiences, but we can still connect on a deep level because we share something fundamental in our DNA. The Unadoptable is about these six siblings – each of whom has had an incredibly hard life – coming together and learning how to build a new kind of family around them.

I started by breaking down each character's backstory and adding some key scenes from their past. Once I had those characters firmly in my mind, it was time to start building the plotline. I wanted The Unadoptables to be an emotional journey, and part of that involved ensuring that every scene flowed
Reception of
The Unadoptable is a heartwarming story about seven siblings who are all survivors of child abandonment and poverty. When one of their parents dies, the siblings must come together to figure out how to care for each other and make ends meet. The novel has been praised for its accurate portrayal of life in low-income families and has already been turned into a successful TV series.

Katie Sakov, the author behind The Unadoptables, spoke with The Huffington Post about her experience writing the book. Sakov said that she was inspired to write the novel after reading an article about a family who had lost their children in a fire. "I felt this overwhelming sadness and I wanted to know what it would be like to be in that position," Sakov said. "It was really powerful for me to see this family go through this tragedy and still find ways to love each other."

Sakov first started writing the novel as a personal project but quickly realized that it could be turned into a successful TV series. She secured representation from an agent and began shopping the manuscript around to studios. After receiving several offers, she decided on ABC Family as the network where The Unadoptables would be produced. "I loved how they were willing to take a chance on something new and different," Sakov said. "They were also excited about exploring some timely topics like child poverty and sibling relationships in a TV series format
Plans for the Future
Katie Sakov is an author who has written a best selling novel, "The Unadoptables," which tells the story of a group of children who are waiting to be adopted. Sakov has shared some of her plans for the future in an interview with The Huffington Post. She plans on continuing to write and publish novels, as well as working on philanthropic projects aimed at helping families adopt children. She also wants to use her platform to advocate for more inclusive adoption laws, and she plans on traveling around the country to speak about her work. Sakov is passionate about her work, and she is dedicated to helping families find homes for children who need them most.
Katie Sakov's Childhood
Katie Sakov was born in upstate New York, to a family of eight children. Her parents divorced when she was young, and her mother struggled to provide for her children. Sakov often found herself homeless or living in shelters as a child. She credits her experiences during this time as the inspiration for her debut novel, The Unadoptables.

Sakov enrolled in college after high school and eventually started working as a journalist. She wrote articles for local newspapers before being hired by the New York Times in 2006. Two years later, she published her first novel, The Unadoptables, which quickly became a bestseller. The book tells the story of a group of children who are abandoned by their parents and are forced to live on the streets of New York City.

Sakov has since published two other novels, which have also been highly praised by critics. She currently resides in Brooklyn with her husband and three children.
Katie's Writing Process
When Katie Sakov wrote her debut novel "The Unadoptables," she had no idea it would become a New York Times bestseller. After all, the book is about three siblings who are forced to leave their home in Ukraine due to war and must find new homes in the United States.

Katie started creating the story in 2007 while she was attending college in Connecticut. She outlines each chapter before starting to write, so that she can be sure that all of the plot points are resolved by the time she reaches the end.

Despite its fast-paced plot, "The Unadoptables" was actually inspired by Katie's own family. Her mother was born an illegitimate child in Ukraine and eventually became a successful businesswoman. These experiences formed the backbone of the novel, and Katie wanted to write a story that would reflect the challenges faced by her characters.

Although "The Unadoptables" is set in contemporary times, much of its dialogue and characterization reflects traditional Ukrainian culture. This was intentional on Katie's part; she wanted readers to understand why certain things happen within her story without having to go into depth about Ukrainian history or language.

Katie works as a freelance writer and has written for publications such as The Huffington Post and The Daily Beast. She currently lives outside of Boston with her husband and two children.
The Unadoptable: A Novel
"The Unadoptables," tells the story of a group of children who have been abandoned by their families and are living in a detention center on Long Island. The children are struggling to make ends meet, but they also have to deal with the abuse they receive from the guards.

In 2014, Katie Sakov wrote her debut novel "The Unadoptables." The book was published by HarperCollins and it quickly became a bestseller. Sakov is now working on her second book in the series.
The Unadoptables Movie
Katie Sakov is the author behind the New York Times Bestselling "The Unadoptables." Born with a rare genetic condition, Sakov spent her childhood living in and traveling through foster homes. This experience formed the basis of her debut novel, which tells the story of a group of kids living with disabilities who are placed together in a residential care center.

A film based on the book was released in 2015 with mixed reviews. However, the story has struck a chord with readers, and the book has been translated into over 20 languages. In 2019, Sakov published her second novel, "The Unadoptables: A Sequel", which takes place five years after the original book and follows a new group of kids as they navigate life in adulthood.

Sakov's work has been praised for its powerful storytelling and its exploration of themes such as identity, self-acceptance, and relationships. She has spoken about her experiences writing the novels and raising awareness about disability issues in an interview with Forbes magazine. Sakov is currently working on her third novel which is set to be released in 2020.
Conclusion
Katie Sakov is a powerful force behind the new bestseller "The Unadoptables." Her story of overcoming adversity and finding her place in the world is one that anyone can relate to, no matter their circumstance. With its honest portrayal of family life, mental health challenges, and relationships, "The Unadoptables" has quickly become a favorite among readers young and old. Katie Sakov's writing style is engaging and easy to read, which makes her story all the more compelling. If you're looking for an inspirational read that will make you think about your own life in a new way, be sure to add "The Unadoptables" to your list.