Business
Top‌ ‌8‌ ‌Solid‌ ‌Reasons‌ ‌Why‌ ‌Your‌ ‌Business‌ ‌Needs‌ ‌a‌ ‌Website‌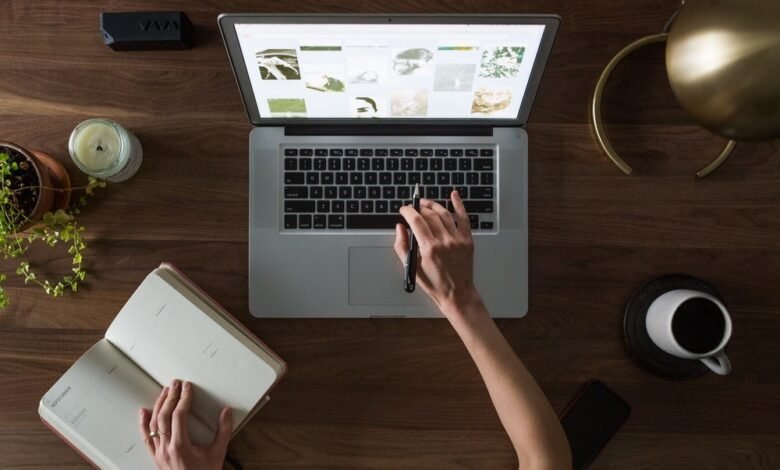 Is a website necessary for my business? Well, it's about time that everyone throws that question out of the window. It is mandatory for your business to have an online presence, especially in the 21st tech-driven century. 
Not having a business website is equivalent to a person living in an exile mile away from the actual livelihood, you're basically missing out on everything. Below are eight solid reasons why a website is mandatory for your business. 
Adapting the Digital Age:
In the tech realm of the digital age, the practices and human behaviors are continuously changing, and for one business to stay relevant with the audience you have to stay updated and tech-driven.  
Tech giants are continuously introducing new technologies, trends, and features tailored to attract consumers, and every business revolves around it. Businesses that continuously adapt according to these features and trends experience better revenues than others. Even the tiniest option for better convenience offered by the competitor would make your customers shift to a new brand. 
So, in such a competitive market not owning a website is like betting on a snail in the race of rabbits, and certainly slow and steady would not win in this scenario.
Unseen Circumstances: 
 After the 2020 pandemic hit the economy, businesses were either forced to shut down or move aggressively toward the digital market. The downside of moving instantly to the digital market was that most businesses' digital presence wasn't established enough to generate prominent revenues. 
Other than Covid19, there are several case scenarios of manmade and natural disasters that may halt the whole market practices and yet you can get your products to safe areas with a website. 
Additionally, there are a lot of businesses that use Facebook shops as a platform to sell products. However, it is not a beneficial service because Facebook policies and regulations are always changing plus there is little you can customize. The Facebook shop is best suitable for people with a backyard sale. 
 It is best to have space to implement tech solutions under unseen circumstances. 
Brand Credibility
Remember the time when for a second opinion we would go to a friend, family, or neighbor? Well in the digital age the internet is everyone's opinion person. A website on the internet will add brand credibility to your business plus you can post people's opinions/ reviews on your website. 
Even if you own a store, before purchasing any product customers would 100% check out your digital presence. Not owning a website means you are outdated to your competitors and you do not offer the same quality of the product. A business without the best website designs can easily lose 30% and above the audience. 
Products Showcase:
The majority of the customers are shy to ask you questions and even more introverted to drop you a question message because they fear the judgment of not buying a product after gathering the information. This is common human behavior. 
One of the most prominent benefits of owning a website is that you showcase your products in an organized and classy manner. As a business owner, you can display your products on the website with a detailed description of the product inclusive of the benefits. 
You can also add tutorials, per-product ratings/ reviews, product popularity, and much more! Once you have added all the information, your visitors can conveniently explore your business and place an order while staying in their comfort zone. 
Quick information:
Assume that you have a unique product that you have sold over social media platforms or through a tangible store but then your customer has additional questions. Or assume that your audience wants to know more about the product. 
Replying to all the potential customers on the customer helpline is hard and adds to the frustration of customers on the call waiting line. On the other hand, with a website, you can answer all sorts of inquiries with beautiful images, short video tutorials, and downloadable PDF instructions.
86% of the buyers are willing to pay more for a better brand experience. Unfortunately, only 1% of the customers think that vendors meet their expectations. Additionally, over 63% of customers use a company's official website to engage with the business. 
Posting all this information on social media accounts would do no good by the way. 
Is your Reach Good Enough?
What would even be the point of technology if it doesn't help with analytics? The website works like an analytical machine that reports to you the rate of visitors to your website, the most popular product viewed, the number of orders, several growth percentages, etc. Statistically speaking a website provides easy access to everything.
Digital Marketing:
At least 67% of people are active on social media and web browsing which sources digital marketing leads. Most of the digital marketing strategies are mapped for the website's leads. If your business doesn't have a website you are practically missing out on all the benefits of digital marketing. Additionally, your competitors would be 10 steps ahead of you.
Reasons backed by Research: 
In 2019, businesses that shifted their business to the digital platform experienced nearly 4X growth in revenue than the previous year. You can further increase the conversion rate by 80% by posting a video on the landing page. Additionally, business owners who blogged on their website 10-15 times a month scored 4.5 more leads than the average business.
These statistics are just an overview of the analysis by Deloitte.
Let's not forget the 80% of the audience who come across your store or name (through conventional means) and then search about you on the internet. 
In a Nutshell, why does your business need a website? 
Today, consumer markets are very tech-driven and require a business to have a digital presence. When we say, it is mandatory for you to have a website, understand that most of the benefits of a website are enjoyed by the business owner rather than the customers. Colorado Springs website design agency suggests: for a customer's website is a convenient platform to reach you, however, for a business, it is a potential revenue-generating as a good marketing platform. 
In a nutshell, your website combined should be designed professionally and work as a lead magnet, sales booster, and brand-differentiating brand website. 
Read more about the PBN WebEditor.