Business
How to Find the Right Software Developer to Partner With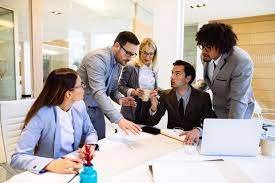 With the influx of digital consumers in recent years, more and more businesses are investing in the latest technologies to improve customer experience. There is no surprise business owners are now open to mobile application development for their brands. But, it needs the best software developers for this idea to come into reality.
Software development is not an easy task. You have to dive into the nitty-gritty recruitment process to partner with the right developers. If you want to have a mobile app for your company, you will find a software developer to partner with; but let's ensure they are the right one.
Here are some of the tips on how to choose the right one:
Conduct Thorough Research
Software developers are highly in demand these days. It becomes more difficult to pinpoint and hire the best candidates.
Although Google is a helpful search engine and shows relevant searches, it is important to conduct a thorough research about their suggestions. How can you know for sure that they offer the best?
You can check their offered services and at the same time look for previous client testimonials.
Look for Previous Client Testimonials
Previous client testimonials are the best way to have a clear picture of how the software developers deliver their services. You can see their reviews on Google My Business listing or their website.
Asses Expertise
When assessing the expertise of the software developer, you have to check their expertise in business, experience, and software development. It is a crucial consideration, especially when you plan to work for them for the long term.
Evaluate Company Culture
Company culture is their personality; knowing it would help you have an insight into the values and goals of their professional team. Your partner should be as committed as you are. Thus, do not hesitate to do an interview with them.
Check for the Price
There's no doubt that price is critical when choosing a software developer to partner with. You have to remember that you get what you pay for, and we are talking about skills right here. Thus, if someone offers their services at a meagre price, they must have sacrificed something.
Always go for a partner who would always put value to their works, whatever price you pay. But, ensure to stay on your budget.
Final Takeaway
Now that you have an idea of the right software developer candidates you are looking for, the next dilemma is where to look for them. There is a shortage of IT talents in the United States. Well, you might like to look into job hiring websites, or instead of looking into freelancers or individual developers, look for a firm that you can hire as a team. It is best to work on a dedicated team rather than choosing freelancers who prefer short-term projects.
Searching for a business partner is quite challenging, right? But, if you get the right one, they are packed with the right expertise you need, making you genuinely rely on them.