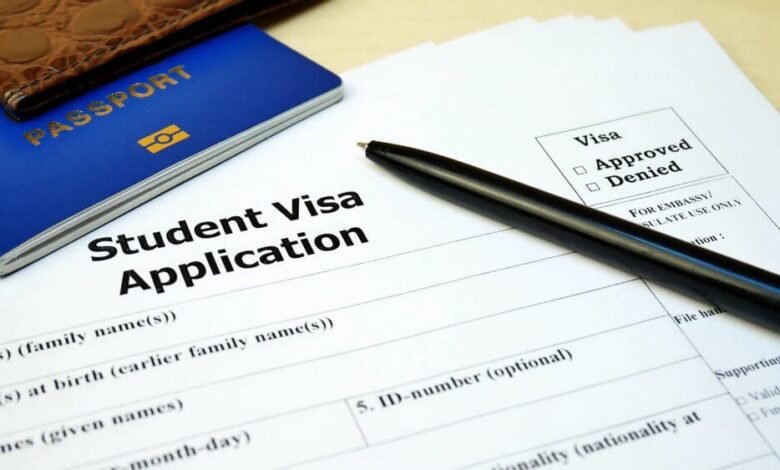 Is your Australian student visa near to expiry Then, you must visit the Department of Immigration as early as possible for an extension. You must plan this visit as the renewal process is not as simple as you might think.
Extension of Student Visa Subclass 500 involves a set of different rules and regulations pretty similar to what you have faced at the time of its application. You must have all the documents ready. Documents that you have to submit to the Department include a copy of your passport, previous visas, degree certificates, CoE as the proof of your acceptance to the university, documents related to your student visa, and Overseas Student Health Cover (OSHC) documents.
All these details are equally essential for the applications who study at any Australian institute. In addition to all these documents, you also need the GTE or Genuine Temporary Entrant requirements and financial requirements. For any queries, you may take help from the best education consultants in Australia, as the Immigration Agent Perth, when the time has come for an extension or reapplication. This article explains the five steps that you will require to complete your student visa extension.
Step 1: Enrol
Once you enrol in the course, you can neither leave it midway nor skip it. So, you must get the necessary extension for your Visa 500. The authentic and the most rational method to renew is to visit the Immigration Authority by submitting the Confirmation of Enrolment. You must have excellent knowledge about this document as it is also required at the first application. You should also make sure that you have attended a course registered in the Commonwealth Register of Institutions of Course for Overseas Students.
Step 2: Overseas Student Health Care and Health examinations
For any visa in Australia, you should have health insurance cover. For the Student Visa 500, you should have the Overseas Student Health Cover or OSHC, and before your visa expires, you should get an extension for the OSHC policy. Like the time of your first application, you should submit another set of health examination reports again. Note that only the latest reports will get approved by the authority.
Step 3: Visa Documents
In this step, you should start arranging all the relevant documents. These documents should pertain to the Student Visa 500 requirements. These documents include OSHC documents, health examination reports, and the details of Confirmation of Enrolment or CoE. You should apply for renewal while inside Australia. You have to bear an additional amount of $700 as part of the extension fee. We recommend that you should prepare every relevant document.
Some of the documents that you have to submit along with your visa should be your identity proof, identity pages of your passport, birth certificate, pages in the household registration book, and of course, your curriculum vitae.
Step 4: Genuine Temporary Entrant Documents
For the extension for the Visa Subclass 500, too, one of the most important requirements is meeting the Genuine Temporary Entrant or GTE requirements. It is a written document that includes several factors:

• Study purpose
• Duration of the study and its benefits
• The yearly income of the family
• Circumstances in your home country
• Potential circumstances in Australia
• Your annual costs
It is your responsibility to explain to the immigration office the structure of your course and how it can benefit you in the future. Also, in addition to your home country's circumstances, you have to introduce yourself, the economic and political situation in your home country, to show why you do not want to study in any other place but only in Australia. And, you should also mention how this specific course can build your career.
Last but not least, Genuine Temporary Entrants should also consist of how this course will help you boost your skills, duration of the study, education providers' list, intake, fee structure, and future employment opportunities.
Step 5: Submit The Student Visa Application
Now, you have reached the final step, where you need to provide all the application details to the Department of Home Affairs. You can apply online on the website of the Department. You may apply whenever you wish, but you should always give yourself ample time before it.

After you lodge the application, the DHA will give you an acknowledgment letter along with a copy of a Bridging Visa attached to it. Don't worry; until your new visa gets approved, you can stay in Australia legally and safely with the help of this Bridging Visa. It will be beneficial to keep in touch with the DHA to keep yourself notified about all the visa updates.
What Are The Major Points To Note?
Following are the key points that may benefit you about visa renewal.
1. The DHA carefully verifies all the submitted documents before the Student Visa 500 extension gets approved. Before that, you can keep checking all your emails and wait for them to get approved.

2. Your visa may expire before the renewal gets approved. Well, you need not worry about it. If you apply within Australia, you can stay in Australia until your visa extension receives approval if you have a Bridging Visa A. This Bridging Visa gets activated once your Subclass 500 expires.

3. If you need to travel while being in Australia, you have to apply for a Bridging Visa B.

4. If you apply while not in Australia, you should wait till the Department grants you the visa.
In The End
We recommend that before you lodge, you should review all the documents and the complete procedure of the application. Depending on where you are applying (inside or outside Australia), you have to follow the straightforward guidelines to control the entire application procedure and help you obtain the visa timely. For any query regarding the student visa procedure, time of processing, and other formal methods, you may get in touch with IAP to get help from the best migration agent Perth.