Marketing
Global Asset Management Report: 5 Tips for Being Cautious While Investing Online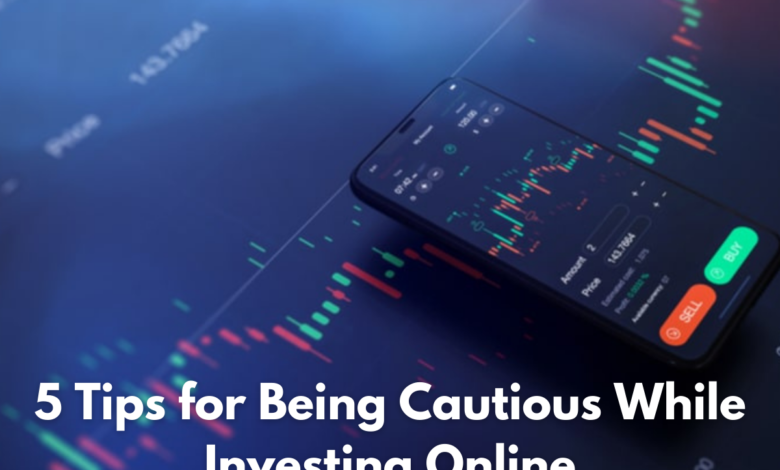 Nowadays, it's easier than ever to invest money in the stock market or in cryptocurrency due to the numerous platforms and applications that allow you to do this online from your computer or mobile phone. However, while technology streamlines trading and investment operations, it also poses multiple risks due to the growing number of scams and malware attacks that can cause financial loss both to investors and the creators of these apps. Here are 5 main tips to help you become more cautious while investing online.
Only Work with Reputable Platforms
There are lots of trading platforms out there. Just google cryptocurrency trading platforms and you can spend hours and days learning about each service's offering and capabilities. But having so many options to choose from makes it difficult to know which one is safe, let alone the best. These platforms will work as brokers, enabling you to invest in different types of stocks. It is essential to choose a service that has a good reputation and is less likely to crash or suffer a security breach.
To understand which platforms are serious and which ones should be avoided, you also need to rely on the information you find online. Read reviews, look for testimonials, check where the platforms are located and what authorities regulate their activity.
Also, before you create an account on a trading platform and download their app to start investing, you should take some time to thoroughly read the terms and conditions you will be asked to agree with.
Don't Invest Money You Can't Afford to Lose
The golden rule of investment is 'never invest money you know you can't afford to lose. This applies to any type of investment you make, and most importantly, to highly volatile investments such as those in cryptocurrency where earning or losing 20% of your balance overnight is not uncommon. Another rule long-time investors are aware of is that you shouldn't invest more than 10% of your money in an individual stock.
These are sound recommendations that aim to protect your finances in case the market sees a sudden downfall. No matter how tempting it is to invest all your money in Bitcoin hoping you'll double it in a few months, remember that all investments carry risks. Therefore, you should always make sure not all your money remains blocked in a single type of stock.
Learn What Investing Means
Before you start investing money, it's a good idea to educate yourself on what trading and investing actually means. If you are not specialized in the economy, and many investors aren't, there are lots of new things and industry terminology you should know in order to understand what might happen with your money whether you invest on your own or with the help of a broker. Terms like exchange-traded funds, the bullish, bearish, individual stock should no longer be new to you.
Partner with Registered Brokers
Many scammers impersonate real brokers or create fake identities pretending they work for a reputable financial services company. Equipped with these identities, they start approaching people to offer great investment opportunities in order to rob them of. Be aware of any broker that tries to get close to you and seems too aggressive or promises a safe investment that can yield great returns. Always check before and make sure you only put your money in the hands of an SEC-registered broker.
Stay Safe While Browsing
Sometimes, fraudsters don't even need to come up with a clever scam to be able to access people's money. These days, with malicious software, they can get inside your computer and access your username or credentials, which open the door to your finances. Therefore, the first step to take in order to increase your safety is to install proper antivirus protection. Secondly, make sure your passwords are safely stored, ideally not in the digital environment, and always use the 2-factor authentication system any serious trading platform offers. Moreover, while making payments, watch out for security logos, serious websites follow strict security standards. For example, the PCI or Payment Certification Industry logo is a good sign that shows a website is safe.
There are plenty of rules and tips to take into account as a novice investor who's ready to start buying or trading stock online. For now, remember the 5 tips above any beginners should know. The rest will come as you practice.