Tech
Workforce Solutions at University of Phoenix Provides Agile Skill-Building Solution for Companies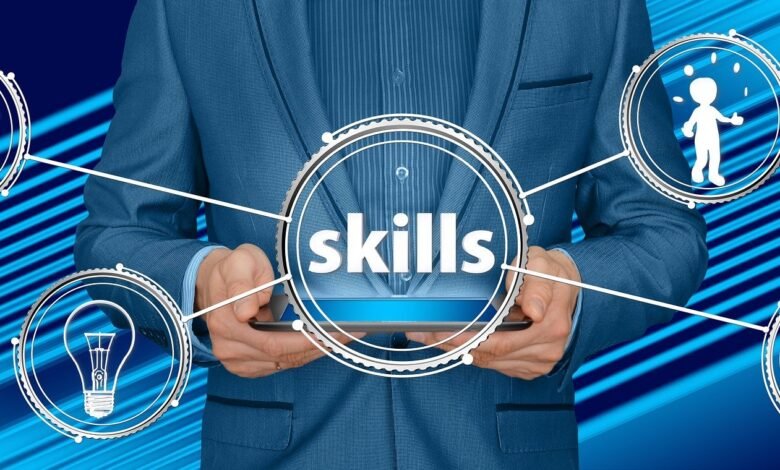 Today's workers are eager for roles where they can continue to learn and grow through on-the-job training and skills development that allows them to take on new roles and apply for new opportunities. Online recruiting company Ripplematch collected data on tens of thousands of entry-level Gen Z workers and found that professional development opportunities outranked all other categories including upward mobility, community, job stability, and work-life balance in terms of priority. In the survey, the company collected responses from over 700 new workers who had graduated in 2018 and we're working across a range of industries including finance, technology, healthcare and consulting.
In the 2018 book, Winning the War for Talent, author Chris Czarnik wrote that it's not enough for companies to simply offer tuition assistance or online training resources. He said that instead, businesses have to provide a clear means for employees to recognize and utilize those resources and build a culture of learning where skill-building is actively encouraged and leads to real opportunity.
With the demand for top talent accelerating following the Great Resignation in the aftermath of the COVID-19 pandemic and companies struggling to recruit and retain skilled workers, there's an opportunity for businesses to identify skills gaps and implement programs that will help them attract new candidates and develop existing employees' skill sets to remain competitive.
Workforce Solutions from University of Phoenix Provide Skill Building for Companies
The University of Phoenix can offer companies tailored learning pathways to recruit, upskill, reskill and retain workers through its Workforce Solutions Team. The University works with companies to identify critical skill gaps and to find solutions through a range of credit-bearing courses and certificates around such needs as technology, marketing, social media, cybersecurity, data analytics and other in-demand topics.
As workplaces have increasingly shifted to digital, there's been a growing need for workers to keep pace, particularly as companies respond to pressures created by the COVID-19 pandemic. According to the 22nd Annual Global CEO survey in 2019 from PWC, four out of five CEOs expressed concern that skills shortages would threaten their business growth.
Workforce Solutions provides an agile, easy-to-implement means of addressing these skills gaps. Through flexible online certificate and for-credit courses, workers can be quickly brought up to speed on programming and other skills, gain industry certification and receive skills verification through digital badges.
Workforce Solutions Help Attract Diverse Candidates
By implementing Workforce Solutions, companies can signal to job candidates that they are serious about skill-building and career growth and are willing to invest in new talent. This learning platform can be promoted as part of the onboarding process and bring in diverse candidates looking for jobs with real growth potential.
For current employees, these skill-building opportunities allow them to stay current, to learn and to develop the skills they need to apply for new roles. "The University of Phoenix is focused on our students being career-ready, and our Workforce Solutions brings that focus to help companies develop a career-relevant workforce," said College Bay-Andersen, MBA, vice president of Corporate & Academic Alliances at the University of Phoenix.
University of Phoenix Participates IN NCCET Conference
Bay-Andersen was one of numerous education leaders participating in the recent National Council for Continuing Education and Training (NCCET) Conference, sharing insights developed through Workforce Solutions and collaborating with others in the continuing education community about how to best serve workforce needs. Bay-Andersen presented on "Engineering the 4th Industrial Revolution: ​Optimizing Career Pathway Talent Pipelines with Work, Education and Apprenticeships," developed with the Institute of American Apprenticeships (IAA). The presentation looked at a number of topics related to workforce challenges, data trends, degree pathways, degreed apprenticeships and more.
About University of Phoenix
The University of Phoenix is committed to advancing the educational goals of adult and nontraditional learners and is highly rated by its students for career preparation, flexible learning options and supportive learning environment. The University's degree programs are aligned with numerous in-demand career paths including in computer software, nursing and business, and they provide numerous start dates, online classes, and a variety of scholarship opportunities to make it possible for anyone to get the degree they need to get ahead.
In addition, the University of Phoenix's Career Services for Life®'s commitment to active students and graduates provides the resources needed to be competitive in the workforce for no additional charge. These services include resume and interview support, career guidance, education and networking opportunities. Numerous Recognized Student Organizations (RSOs) provide University of Phoenix students and alumni with lifelong connections that can help them network. For more information, visit www.phoenix.edu.