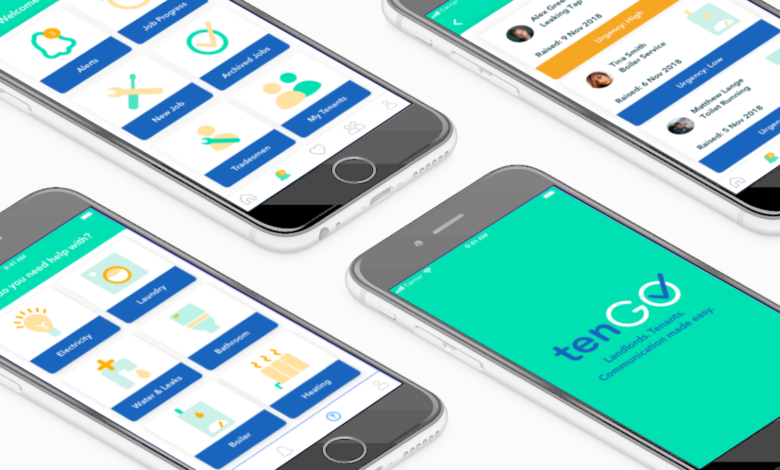 When it comes to technologies and internet solutions, you have two possible paths to go. The first is to disregard all that is novel and adhere to all that is classic. The second (and more prudent) approach is to stay current with new technology and capitalize on the opportunities they offer. Tenant apps are popular today due to their simplicity, convenience, and benefits.
With the tenant finder apps, you have access to all the tools necessary to rent out your space. It enables you to list your property in a few taps, handle tenant applications, and connect with tenants directly from the app on your smartphone. Because all tenants on the platform are verified, this software provides a secure environment for both landlords and tenants. Tenant screening, virtual tours, and tour scheduling services will expedite and simplify the renting process.
As a bonus, you can agree to the terms and conditions through the application's legally binding online contracts or upload a physical one to your profile. They provide landlords, property managers, tenants, and contractors with rental property management software. It facilitates invoicing and online payments between tenants and landlords/property managers and between property managers and landlords. The apps also offer applicants screening, online application forms, tenant maintenance requests, accounting, task management, reporting, and online document storage. Between the website and the mobile apps, all of a user's data is cloud-synced.
What are your thoughts on 3D renderings of apartments and homes? Do you believe they aren't cool? Are you of the opinion that they can assist prospective tenants in understanding your rental without attending an open house? Do you think that such images can also help your listing stand out from the competition? If you answered yes to at least one of the preceding questions, you would want to purchase tenant finder apps.
Without the need for expensive equipment, the software enables you to produce three-dimensional angled photos of the property. You have to pick a flat surface and place your phone on top of an adaptor. The software rotates your device three-sixty degrees while capturing various photos of your property. The app creates high-quality 3D panoramic images in a matter of minutes.
The software is beneficial for landlords who have several properties to manage and keep track of various expenses. The software features a simple, basic UI that is intuitive to use. The dashboard can display each property's details, including rent collected, revenue earned, and expenses incurred during the last year. Most of the apps also assist consumers in locating the most outstanding amenities around their current location, helping landlords improve their listings by including a complete description of the food, entertainment, and other surrounding attractions.
With just a few clicks, it's possible to determine the shopping, dining, and leisure activities available in a specific location. Such details can assist landlords in creating killer property listings, hence lowering vacancy rates and increasing rental rates.
Another tool valuable for landlords would be the home design feature. It enables you to produce accurate floor plans and three-dimensional models of your rental property. The software may assist you in arranging rooms and planning the furnishings of a freshly acquired unit. The functionality enables you to envision each room and experiment with hundreds of textures, materials, and colors before implementing them in the real world. It's one of the most effective tools for producing interior house layouts, and it may help you transform faceless vacant land into something truly distinctive. As experience has repeatedly confirmed, attractive house design is one of the first things prospective tenants notice when perusing hundreds of postings.
The apps assist those who are having difficulty selecting the proper pricing for their rentals. This simple-to-use tool quickly estimates the best pricing for your rental. All you have to do is enter the address of your property and the number of bedrooms. The app will search numerous listings for houses comparable to yours and advise you on the monthly rent you should charge. It's equally valuable for individuals who have no clue how much rent to charge tenants and those who want to ensure their rent is competitive.