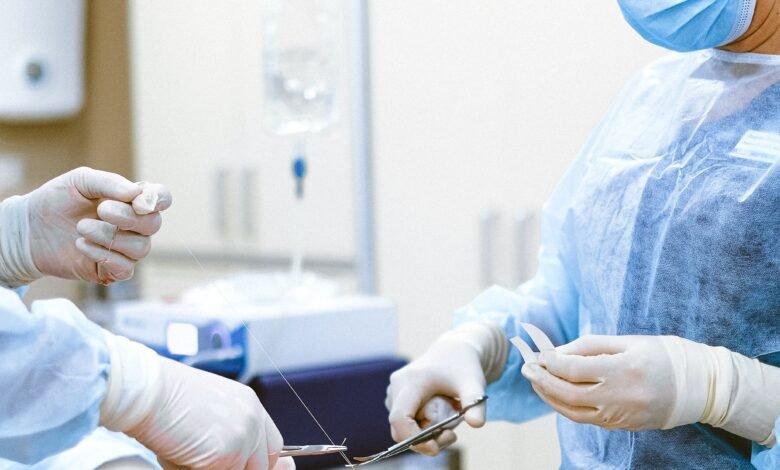 Each nurse plays an important role in making the patient's condition better. One of the nurses that do specialize is the infusion nurse. They are trained with specific skills in administering medication and assisting patients in different procedures where their skills are needed. Know more about infusion nurse jobs, who knows this might be your next specialization. 
What is an Infusion Nurse?
Infusion nurses are assigned to administer therapies that include chemotherapy, immunotherapy, intravenous antibiotics, and blood products and perform procedures related to infusions such as placement of central access, peripheral, IV catheters, and therapeutic phlebotomy.
What Are Their Roles?
Performs Infusions
There are several kinds of infusions which include: Blood transfusions, electrolyte infusions, vitamins transfusions, steroid transfusions, and chemotherapy transfusions. All of these types of infusions are done by an infusion nurse. They are trained with the skills necessary to give infusions to their patients. Giving fluid therapy is also part of their role and they have to monitor every infusion given to patients. Right doses and the right procedure can make the patient feel better.
Insertion of peripherally inserted central lines and Monitoring
In order to get the infusion into the patient's system, PICCs are used. It is the duty of an infusion nurse to insert them into the patient's veins, they are trained well to do the whole process and even monitor the effect of the IV therapy given to the patient.
Incharge of Dressing Changes in central lines, PICCs, and midlines
Removing and placing midlines, central lines, and PICCs should be done by an infusion nurse to avoid infection and make sure the procedure is done properly.
Educating the patient and their family members regarding Infusion Procedure
Most of the time patients should understand the procedures that are to be done to them. Infusion nurses have to explain the infusion that will be done to the patient as well as their family should be oriented about it so they know how to handle their patient too.
Infection Control and Prevention
Infusion nurses should make sure that everything is sanitized so that infection can be prevented. Since the infusion procedure requires penetration, the chances of getting an infection are high therefore it should be controlled.
What are the skills and knowledge required to work as an infusion nurse?
Education
An infusion nurse should be able to finish a bachelor's degree, most are majoring in nursing, healthcare, and pre-nursing. Some also have taken programs that specialize in infusion. Proper education can give you the specific knowledge you need as an infusion nurse.
Certificates
Basic life support (BLS ) and advanced cardiovascular life support (ACLS) certification are needed for infusion nurses since this covers their duties once they work as infusion nurses. Certifications are proof that you know how to handle patients when an emergency arises.
Experience
Infusions nurses should be able to finish training and shadow an infusion nurse. During the training, they will be taught the necessary ways how to do the infusion procedure. Experience is also a big factor since this can vouch that they can handle their duties and responsibilities.
Good Communication Skills
Communication is important for nurses to establish understanding between them and their patients. Since most of the terms are medical, infusion nurses should be able to explain to their patients in the simplest terms why and what procedures needed to be done on them.
Empathy
As an infusion nurse, you should be able to have empathy for your patients. Most patients are undergoing emotional stress and they need someone who can understand them. As infusion nurse, it is part of their duty to give the emotional support their patients need since they are the one that is with them most of the time.  Making connections with other patients may be an extra mile but work will be easier if you can make this happen. 
It's good to have knowledge of the things to know about infusion nurses so you can prepare yourself if you plan to become one. As a nurse, it will be good to expand your specialization so you can perform better as you work. It can also be your way of advancing your career. More knowledge and skills can be advantageous for nurses.