Health
Cochlear Implant: All You Need To Know About Filing A Lawsuit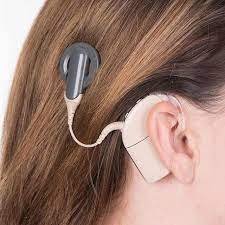 When a kid is born with hearing problems, whether hard of hearing or completely deaf, his parents may experience extreme distress and grief. They may feel compelled to "fix" their beautiful child, and they may be willing to go to any length to achieve this aim. During this time, many families rush to get a cochlear implant.
Since 1972, the cochlear implant has changed the lives of people with hearing loss. Many people regard them as miracles. We've all seen the popular videos: a baby is happy to hear his mom's voice for the very first time, while an adult sobs after hearing it for perhaps the first time after decades of stillness. It's no surprise that roughly 65,000 children and 118,100 adults have chosen to use a cochlear implant, according to the NIDCD (National Institute on Deafness and Other Communication Disorders).
Many lawsuits have already been lodged against Bionics for producing a faulty product that caused injuries and failure. If you or your loved one has had issues from the cochlear implant and you wish to pursue a defective product claim, here are a few things you need to know.
What to Do to File a Claim?
If you want to sue a firm for damage caused by a defective cochlear implant, make sure you have plenty of evidence. You should take the following actions:
Keep the implant, and don't allow it to be extracted or thrown away because it is the most crucial piece of evidence you have.
Do not meddle with the product or attempt to have it repaired by a third party.
Get medical assistance as soon as you are harmed; a delay between the damage and subsequent treatment can jeopardize your claim.
Keep all receipts, medical notes, surgery notes, credit card bills, and other documentation proving that you bought and had the implant installed.
Take photographs and videos of your injuries.
Obtain statements from eyewitnesses.
Contact a knowledgeable and experienced attorney who has handled cochlear implant lawsuits before.
We do not advise filing a defective cochlear implant lawsuit on your own. You may lack legal experience, which can be detrimental to your case. While an attorney pursues your case, you should concentrate on rehabilitating and getting better.
Your Lawsuit's Statute of Limitations
If you want to sue the company for product liability, you have 2 years from the onset of the injury to do so. However, in rare situations, you may wish to file a medical malpractice claim; this must be done one year after the harm was discovered or three years after the accident occurred. If you do not lodge a lawsuit within this time frame, you will be precluded from seeking compensation in the future and will not be compensated for your expenses.
Common exceptional cases to the statute of limitations comprise: being below the age of 18 years at the time of the injury (you can sue when you turn 18), being physically or mentally incapacitated after the injury (you can sue when you recover), and the accused fleeing or vacating the state or country (you can sue when he/she returns, as the time limit would be frozen for the time being).
From Whom Do You Claim?
If you have suffered from a severely malfunctioning cochlear implant, it may be unclear who you can make a claim against. Typically, the implant's manufacturer is responsible, as they must assure that all of their devices are safe for usage.
The Consumer Protection Act of 1987 defines a faulty product as one that does not meet the degree of safety "which persons are usually entitled to assume." The medical devices intended for installation into the human body should be manufactured and designed to the highest standards – and should not be prone to basic manufacturing and design flaws.
Alternatively, there may be occasions when the implant was correctly produced but poorly fitted. This could be the surgeon's fault, in which case the claim would be addressed against the particular surgeon, the hospital, or the trust it sits within, depending upon the circumstances. A claim as part of a group can be favourable if additional cochlear implant recipients are making claims against the same liable party. Pooling evidence and resources can give a stronger foundation for a claim.
How Much Can You Recover?
The amount of compensation you get for an injury induced by a defective medical product is determined by several variables, including the nature of your injury, its circumstances, and the level of support and rehabilitation you require.
The amount of damages you could receive is determined by a variety of circumstances, including:
Current and future wages are lost due to the inability to return to work.
Your current and future care and assistance requirements.
Whether you require home modifications.
Whether you require mobility aids or specialized equipment.
Your pain and suffering, as well as the nature of any persistent issues.
Conclusion
Cochlear implant surgeries and products can fail, often with disastrous consequences for the patient's overall quality of life. If you have suffered as a result of faulty cochlear implants, defective medical devices lawyers can assist you in obtaining the compensation you deserve.