Tech
Choosing the Right Software Development Company: Key Considerations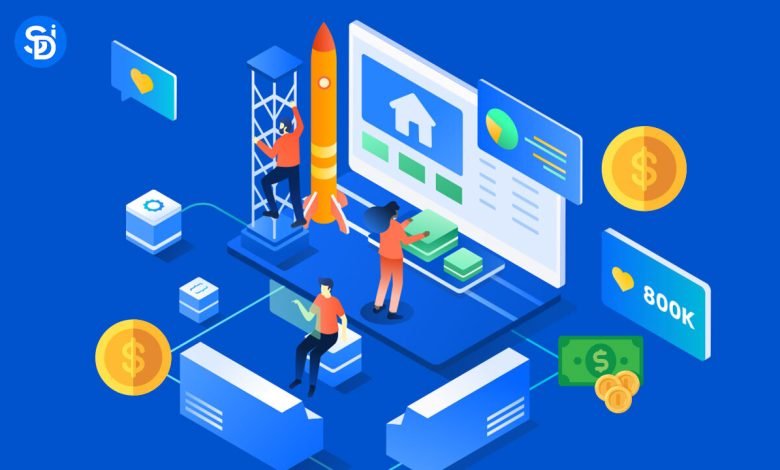 "Great software, like great art, transcends its medium," – Naveen Jain, founder of InfoSpace.  
Imagine a dimension where every being and thing runs smoothly like a well-choreographed dance performance or maybe Van Gogh painting 360° VR projection. This magic of Starry Nights coming alive is powered by software development companies – the sector making the world tick around time.  
Choosing a software development company is no different than choosing the right artist to make a masterpiece. If you want an artist to paint a picture, you need to first check how the artist uses the brush or his or her knowledge of color theory to make the painting look amazing. Likewise, before choosing a software development company you need to check the team of developers – whether they are skilled people who know how to write code or not, if they can maintain your software after launching it, and so on. While choosing the only thing that you need to keep in mind is if they can create the features you want in your software within the budget you can offer. 
However, there are other sub-aligned key considerations too while choosing the right software development company. In this article, I will tell you about exactly that. I will help you strip away every jargon and complexity possible.  This guide is to offer even those to follow confidently who have no technical background. 
Let's get started. 
Software Developer's Expertise: Akin to Choosing a Chef 
Imagine you want to run a French café. Would you prefer to have a chef who makes sushi or croissants? When selecting software development services, the same rule applies. You need to make sure that the developer's team specializes in the programming language you require. For example, if you want to build an app using JavaScript, look for a team who are skilled in the same field. In contrast, also make sure that the team is sound enough in other programming languages as well. Knowledge in varied domains indicates a better track record in delivering successful software – just as a chef excels in preparing a variety of dishes. 
Checking Reviews: Recommendations from Friends 
Before trying out a new restaurant, don't you check reviews before visiting? Or ask your friends for their opinions? The same principle applies here too while selecting a software development company. Reading reviews on platforms like Glassdoor, Clutch or Google is mandatory these days. It gives you a pretty fair idea of what other clients are telling about the company you are about to hire. I think it is needless to say that you must go for companies that have better and positive reviews as it indicates their competence and ability to collaborate effectively. 
Examining The Company's Portfolio: Like a Restaurant's Menu 
When you go to a restaurant, what is the first thing that you do? Check the menu and then order the dish you like, right? Similarly, take a good look at the portfolios of the software companies you plan to hire. Portfolios say a lot – their experience, their expertise in the field, the innovative solutions that they may have come up with if they have worked on any past projects that are aligned with your software requirements. 
Communication Matters: Comparing to Ordering a Dish 
Now that you are in the restaurant, checked the menu, it is time to communicate, tell your preference to the chef, and place the order. Effective communication is crucial whether at a restaurant or while selecting the right software development partner. When choosing a software company, you must select one that communicates clearly and listens attentively. Because communication is an integral part of the software development process. This factor ensures that your software aligns perfectly with your requirements. 
Ensuring Long-Term Effectiveness  
When you are choosing a company to create software for you, you have to choose it carefully. Keep in mind that you would want the software to work well not just now, but also in the future. It is no surprise that technology keeps evolving. So, your software must be adaptable to change. 
Also, just like a restaurant needs to keep its kitchen clean and safe, your software needs to be secure. You should ask the software company how they will protect your software from security breaches or data theft. So, pick a company that knows how to make flexible and adaptable software that can change with the times. 
Error-Proofing: Taste Before You Serve 
I will give you an example of baking cookies. Before you serve, don't you taste them yourself to see how they turned out? Similarly, a reputable software company will thoroughly test its software to identify and rectify errors before launching them. This diligence ensures a seamless, bug-free, and hassle-free experience. Sure, there can be scope for improvement, and you can share your views for any further changes but, they won't launch your software before they are sure it won't create a hazard. 
Value for Money: In Comparison to Required Features 
Just as you wouldn't want to overpay for a dish at a restaurant that doesn't quite meet your taste expectations, you certainly wouldn't want to overspend on software development services that don't align with your project's requirements. It's essential to have a clear understanding of the features and functionalities you need in your software. A proficient software development company should be able to provide you with a detailed breakdown of costs based on your project scope. This transparency helps you gauge whether the investment matches the value you'll be receiving. 
Consider it a bit like browsing through a restaurant's menu and assessing whether the dish you desire is priced appropriately and offers the flavors you're craving. The right software development company will help you strike a harmonious balance between your budget constraints and the must-have features for your software, ensuring you get the best bang for your buck. 
End Note: Crafting a Delicious Software Experience 
Just as a master chef combines ingredients, techniques, and creativity to serve an exquisite dish, a top-notch software development company blends technical expertise, innovation, and effective communication to deliver a remarkable software solution. Navigating the realm of custom software development services may feel akin to exploring a vast culinary landscape, but armed with the insights shared here, you are better prepared to choose a company that can whip up the perfect recipe for your digital needs. 
Remember, whether it's a delicately plated masterpiece at a fine dining establishment or a seamlessly functioning software application, the result should leave you satisfied, delighted, and eager for more. So, take the time to savor your options, evaluate the flavors on offer, and partner with a software development company that can serve you a delectable digital experience, crafted with the same care and passion as a masterpiece in the world of art. 
Bon appétit and may your software journey be as delightful as a culinary adventure.