Business
How Beneficial a Contact Center Software is for Manufacturing businesses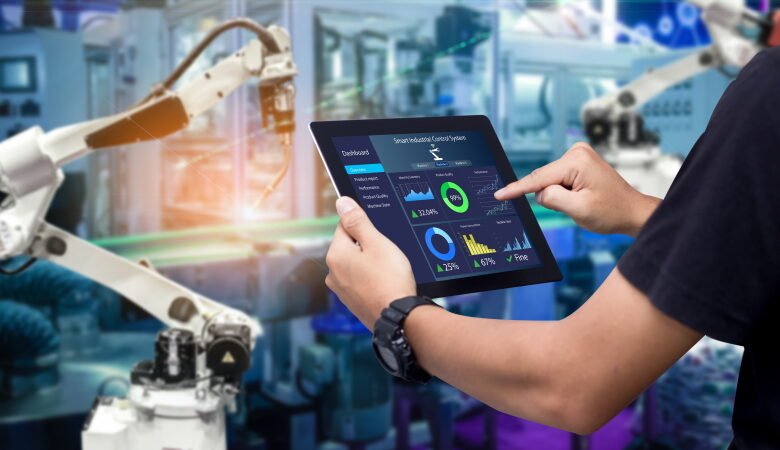 Businesses, especially those flooded with huge call volume can find contact center software the best tool to manage their communication process effectively and efficiently. Today's advanced contact center system allows businesses to monitor, track, manage, and route phone calls so as to provide the best possible customer experience. A lot of industries can benefit from this software solution as it helps to streamline day-to-day contact center processes. The manufacturing industry is one such sector that can get benefit in several ways by utilizing contact center solution.
For manufacturing companies, customer satisfaction is all about effective order management and order accomplishment. By assuring on-time product delivery, flexibility in managing and handling orders, and delivering customized solutions to the customers, manufacturing companies can assure superior customer service. And all these things can be executed easily with the help of a contact center solution. The solution also acts as omnichannel contact center software that can be used to serve customers on assorted channels of communication. It can help manufacturing companies to easily manage diverse orders and delivery channels. It facilitates effective and streamlined communication amongst channel partners, suppliers, vendors, and others.
Features of Omnichannel Contact Center Software
Some of the key features of omnichannel contact center solution for manufacturing companies include:
Campaign Management
Advanced Dialers-Auto-dialer, Predictive dialer, Progressive dialer
Automatic Call Distribution
Ticketing System
Multi-level IVR
DID Management
Music on Hold (MOH)
Answering Machine Detection
Multi-lingual Support
Voicemail
Call Transfer
Call Recording
Call Disposition Details, etc.
Benefits of Contact Center Solution for Manufacturing Businesses
Some of the key benefits of incorporating contact center solution for manufacturing businesses include:
360-Degree Customer View: With a contact center solution in place, manufacturing businesses can gain a complete insight into customer data across various platforms. It also enhances collaboration across teams as everyone from the team including sales representatives to customer service agents can access the same information about the customer. When everything is placed at one centralized place, it allows teams a dashboard of interactions, activities, and other relevant information, where they can get access to the same updated data and handle customer's issues in a timely manner based on their current information. This helps to smooth out the communication process while ensuring a personalized experience to customers every time they interact with the business. The software allows manufacturing companies to track all their contacts within a single account and manage them based on their status and decision-making ability.
Enhanced Customer Service: With the help of a contact center solution, manufacturing companies can deliver consistent and improved customer service. It is important to note that customers are likely to make repeat purchases, pay more, or suggest a product to others when they receive a positive and satisfying experience while interacting with a brand. The contact center solution allows manufacturing companies to organize their customer data with all the relevant information so that when a customer calls the customer service, the agent can quickly have access to the required information and is able to provide a fast and satisfactory response to their queries. The solution also facilitates a ticketing system which means as soon as a query is raised by the customer; the system will automatically generate a ticket. It is then assigned to the most appropriate agent or department for better handling of the query. Based on the status of the query, the ticket can be marked as resolved, in process, or re-open, etc.
Effective Lead Management: In order to improve the sales process, it is important for manufacturing companies to identify quality leads that can help to bring in more business. With the help of a contact center solution, manufacturing companies can perform effective lead management. When looking for new distributors or retailers to partner with, companies can focus on the ones that are most likely to convert into leads. With a contact center solution, companies can easily target leads via marketing campaigns. All the relevant responses and interactions of the potential leads can be tracked easily through the software and the data can be viewed with the help of lead scoring tools to determine which contacts or leads are worth following based on their chances of converting into leads.
Improved Sales Projections: For companies in the manufacturing sector, it is important to perform an accurate sales forecast so that they can plan strategies for improved sales and increased revenue. With the help of contact center software, manufacturing companies can track all the orders placed by the customers with a full record like what has been ordered, when order is placed, the cost, review about the order, etc. With the help of these records, companies can utilize business analytics tools to generate accurate sales forecasts. They can analyze the buying patterns of each customer including peak and downtimes, long-term trends, and various other things to produce accurate sales projections that they can use for future planning.
Conclusion:
So, these are some of the key benefits of utilizing a contact center solution for manufacturing companies. It not only helps in the effective management of leads but also allows companies to enhance their customer service and increase revenue. If you are looking for the best contact center software for your business, then make certain to choose a well-renowned company that can provide customized solutions based on your business's key requirements.