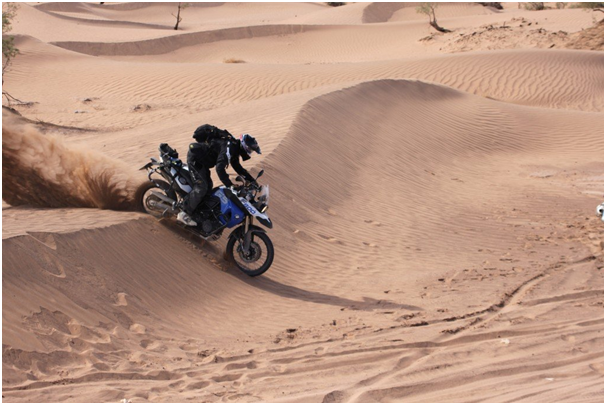 Dubai is located on the Persian Gulf coast. Where its southern boundaries meet the desert, the trail of Hajar mountains lies in its neighborhood. Whether you are a resident of this gulf city or are here for a few days. Stepping out for its crazy ventures at different tourist spots is the real glitz to encounter. From posing with the wildlife of desert safari to free falling from over the palm island, the thrill is promised in every venture.
Now let's make a move to what enthralling activities does this city of gold offers to the thrill-seekers.
Best Enthralling Sports to Encounter in Dubai
1. Dune Bashing
Bashing over the high terrain dunes is a great opportunity for thrill-seekers to quench their thirst for the thrill. Fastening in a 4×4 off-road vehicle, say a hummer or land cruiser is pretty overwhelming. These terrain vehicles are heavy-duty tires that withstand the rough texture of terrain and allow a smooth drift. The visitors can avail 15 to 30 minutes of dune bashing in a desert safari Dubai tour inclusive of their selected itinerary. However, there are exclusive dune bashing deals as well for desert sports lovers.
2. Flyboarding
Hydroflyig is the next level of insanity. Adrenaline junkies would agree if they've tried this. It's a great innovation by Dubai in the world of water sports which you'll find rarely in the world. Flyboarding takes place after a set of keen instructions under the supervision of an expert professional.
A watercraft mechanism is connected to your waterboard (the one over which you are supposed to stand). The mechanism generates a repulsive force from underneath the waterboard with which you glide up in the air. Make a trajectory to fifteen feet up and drive three feet underwater. Thereby, you'll experience the adventure of a lifetime.
3. Seabreacher Ride
In a sea breacher ride, you are ridden in a deadly shark-shaped watercraft to meet the extreme adventure in the water. This watercraft has capabilities of both floating on the surface of the sea, as well as underwater simulation like a real shark. It can take you to a depth of 5 to 6 feet underwater with a speed of 80 km/h. The great Jumeirah beach has installed this amazing watercraft for people older than 16 years of age. You can enjoy this extraordinary ride in a sea-breaker for 5 to 30 to 60 minutes.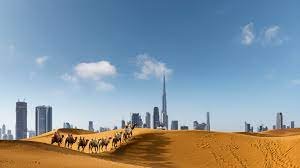 4. Skydiving
There are hardly any thrill-seekers who haven't kept skydiving on their bucket list. It's a dream sport for every adventure-frolic. Jump from a plane flying 4000 feet above the ground and stoop down in the air to the heart of the city. It's a totally insane venture because the diver will be free falling with the succession of a smooth drop on the ground.
Witness stunning Dubai drowned in the colors of the golden desert, azure palm island, and its skyscrapers. All these breathtaking landscapes can be seen from a bird's eye view by skydiving in Dubai.
5. Wakeboarding
Try wakeboarding in the azure of Jumeira beach and forget your worries. It's a medium to difficult watersport in terms of balancing. Surf the waves on a wakeboard after practicing a few techniques for the initial lift. Orient your body straight and lean back, thereby you'll surf like a pro. Wakeboarding requires a good amount of practice but once you get it, it becomes difficult to catch you!
6. Biking on the Hajar Mountains
Mountain biking is an unusual thing to do in Dubai. Because it requires an extreme knack for thrill and adventures. If you want to try something unique and on the edge, welcome to the franchise of madcaps! Mountain biking can be achieved on the trails of Hajar mountains. Hatta. Plan a day out with your squad at Hatta lake that is surrounded by the mighty Hajar mountains. Here, you can enjoy a legit camping and boating experience along with living your flair of mountaineering.
7. Wild Wadi Rides
Wild Wadi is a popular water park in Dubai that has now become a prominent tourist attraction. It's a great idea to visit this water wonderland with families and kids. The gigantic rides, including Ring rides, Tantrum Alley, Burj Surj, and Flow rider, are great amusements. Lagoon and Juha's Dhow are famous rides planted there for kids. Not just that, there is a lot more amusement to indulge in including the pool bar, artificial waterfall, and wave pool. Spend a refreshing day full of fun and adventures in the Wild Wadi world.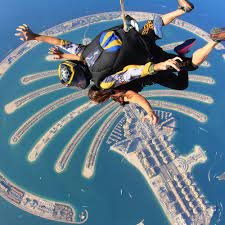 8. Scuba Diving
Embrace the fluorescence of the Arabian ocean by trying a scuba dive! Discover the astonishing underwater world under the exceptional training of the driving instructor. Spot the sea-horses, archaic shipwrecks, and colorful marine life while holding your breath underwater. It's an exclusive venture to the whole new world of the deep sea. You can explore the deep sea at Jumeirah beach under 12 meters of depth. The unforgettable 2 hours in the deep sea would be the best of your entire life.
9. Jet Ski
Jet ski has now been approachable after the ease of restrictions on this water sport. The gulf of the city is home to many water sports out of which, the jet ski is a must. Enjoy the heavenly jet ski experience with the magnificent views of the Burj Al Arab and Emirati border. After a set of instructions, you can grab a get ski to unleash a crazy venture over the surface of the Arabian ocean.
10. Fat Biking
Explore the desert of Dubai keeping your urge to meet thrill on top. Fat biking is a super adventurous terrain sport that you can encounter at the Dubai desert safari. These vehicles withstand the rough texture of grainy dunes and support their highs and lows. Discover the marshy habitat fauna while riding a fat bike and traverse the slopes if terrain in action!
Conclusion
The aforementioned breathtaking ventures in Dubai are ultimate goals for daredevils. Not just that, boost your spirit up by trying these super enthralling adventures with your friends. This will not only render you reckless but also leave a strong engraving on your long-term memories. Travel plans to Dubai are incomplete without carrying yourself to meet its thrilling rides. So which one is now on your must-try bucket list?