Featured
The Best RYO Pipe Tobacco Options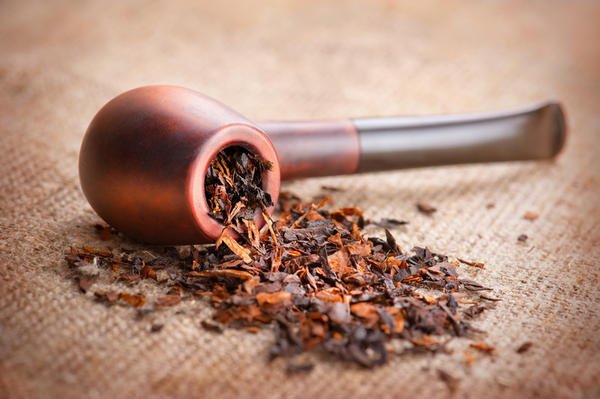 Everything to Know About 4 Aces Pipe Tobacco
Have you been looking for the best RYO pipe tobacco? Whether you roll your own cigarettes or smoke from a pipe, knowing which tobacco brands are best is key. That way, you can enjoy a truly exceptional smoking experience. So if you answered yes, then we have exactly what you're looking for in this article!
By far, one of the most popular, yet under-rated loose-leaf tobacco brands are 4 Aces. In this guide, we'll go over everything that you need to know about 4 Aces Pipe Tobacco. Not only will we discuss the 4 Aces brand, but we'll also walk you through some top flavors and tobacco blends. Let's get rolling! 
About 4 Aces Pipe Tobacco
The 4 Aces Tobacco brand is owned by Republic tobacco. Located in Chicago, IL, Republic Tobacco is a multinational wholesaler and distributor of premium smoking products. As such, you can trust the 4 Aces brand when it comes to quality and consistency. However, you don't have to take that from us, just ask anyone who smokes this brand and they'll confirm!
Besides that, within the 4 Aces Pipe Tobacco lineup, you'll discover an array of premium, all-natural blends. Moreover, 4 Aces Tobacco has been a top-rated RYO brand for over 8 years and running. As such, they're easily one of the best RYO tobacco options to consider. Not to mention, in terms of affordability, it doesn't get much better! That's right; this brand is a win-win for any smoker who enjoys quality at a great price.
Top 4 Aces RYO Blends
On that note, if you want a consistent, smooth, and rich smoking experience for a price that'll automatically save you cash, then rest assured, 4 Aces has you covered on all fronts. Plus, they offer an array of affordable tobacco products for RYO enthusiasts to enjoy, which we'll cover in this article. With that in mind, let's go over some of their best blends, shall we?
4 Aces Regular
Are you looking for a no-fuss blend to roll with? Well, 4 Aces Regular might be ideal for you. Loaded with rich, natural flavors and balanced nicotine, this blend is satisfying and bold. Therefore, you'll get rich and fulfilling drags and pulls every single time. Not to mention 4 Aces Regular is often compared to Newport Reds. So if you're looking to dramatically cut your cost down on cigarettes, then without a doubt, we recommend 4 Aces! 
4 Aces Gold
This mellow and affordable blend offers smooth and distinct top notes. Plus, its rich and silky undertones allow you to exhale for a satisfying finish. Furthermore, this blend burns evenly and consistently, just as you'd expect. So, if you like smooth and satisfying flavors, 4 Aces Gold might be the best RYO tobacco for you. Also, according to smokers, this blend is often compared to Newport Gold.
4 Aces Menthol
For smokers who love crisp and minty flavors, 4 Aces Menthol is probably the best RYO tobacco blend on the market, especially if you smoke Newport Menthols! Indeed, this blend is slightly sweet, exceptionally smooth, and extremely satisfying. Plus, this tobacco blend has a cool mint finish, meeting all your expectations in a menthol cigarette.
In addition to that, 4 Aces Menthol comes at a great value that'll save you hundreds every month! So if you're looking to save some cash, then we highly recommend switching to this brand fast, like ASAP!
One of the Best RYO Brands
All in all, if you want satisfying and smooth-rolling tobacco for a great price, then 4 Aces is definitely worth considering. On top of that, this brand comes from a multinational distributor, so it's easy to find! Then, you can choose from three different blend flavors, meaning that there's something for everyone.
Buy the Best RYO Tobacco for Cheap
Do you want to try 4 Aces Pipe tobacco for yourself? If you do, we can help! Simply click on the following link to see some of the best RYO tobacco blends around. From there, you'll be taken directly to the authentic retailer of 4 Aces Pipe Tobacco and many other fine RYO ad pipe blends! Once you arrive, you'll also be able to read genuine reviews from real smokers just like you!