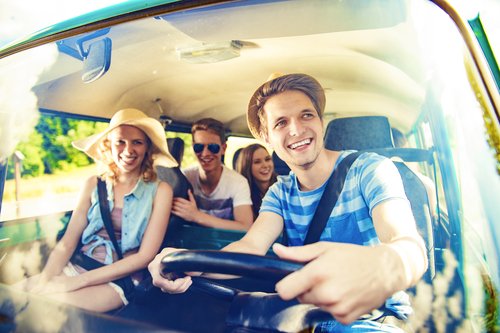 Knowing that your kids are adults now, doesn't mean you have to give up on family trips. It will a lot more entertaining to have family time with your adult kids somewhere out of the routine. Some parents take their grown up on vacation as a luxury to have more fun and engagement with kids.
You can fully enjoy a bottle of wine and try different meals with your kids. You kids on the other hand also enjoy family time as a respite from their hectic work and studies routine.
Unfortunately, sometimes plans got canceled because they didn't sound appealing to most of the family members. Here are some tips to you can consider to make your trip remarkable:
Focus on mutual interests
When kids were younger you usually plan to take them to an amusement park, wading pools, or museums. Now that they are grown to an adult, their interest and choice still matter.
Organize family dinners and have a conversation over the locations and decide where they will like to have fun. Places for a family retreat can be beaches in Miami, visits magical mountains for trekking and hiking, or fly fishing in Alaska.
For example, if the majority likes the idea of fly fishing, you make the trip more budgets friendly by picking all inclusive Alaska fly fishing trip at no additional cost of carrying fishing equipment.
Decide a safe location
You want to adventure with family but you should also prioritize the safety and security of every member. For family trips, you should make sure the location is safer for you and your family to avoid any mishap. The fun you are expecting to have on a trip can be ruined if any accidents happen.
Some places with fun activities can be a perfect match for kids in age 20s and parents in their 50s. For example, on beaches parents can enjoy the beach and view and the teens can go surfing, kayaking and zip lines.
Select the right place to stay
When it comes to relaxation, everyone likes to spend a great time where they are staying. You can stick to the budget in this regard but you don't have to save extra money by booking only one room.
The most suitable option for families with grown-up kids can be a villa, condo, or rental apartment so everyone gets the needed space. This will be a spacious and convenient option for you to consider.
Choosing a place and renting it will be less expensive than paying for a series of rooms in a hotel. A rental place will more facilitate you and your family. There will be a proper lounge and kitchen facility for you to have some homemade meals together.
Be flexible
The one and most important thing to do on a family trip are to understand each other needs. Once you picked the city and went there, let the members enjoy the way they want.
If you are on an outdoor adventure trip, the young ones might like to go for a tougher hike and older members will love to go for leisure walks or hot coca. Don't insist everyone do everything.