Business
The Business Communication Tools You Need
Today's business communication tools enable small, mid-sized, or large businesses to increase productivity and efficiency. It's a helpful solution as it addresses the top internal communication problems that most companies face.
Business communication tools help simplify IT management, stimulate staff motivation, and find user-friendly solutions.
You can get started with these business communication tools:
Social Intranet Software
As businesses grow, it requires a transition to catch up with their competitors, especially technology. If you do not have social intranet software for your company, there's a great possibility that your employees don't have an idea of the company.
If there is no transparent or standardized business communication process for your internal team, what more when your contact center handles clients? It is essential to have an organized internal team to influence the external staff managing communications.
Have a central port where all your staff can access relevant information, documents, contracts, and communication in one software. Thus, wherever you are, it is possible to handle your business remotely.
Not to mention, an intranet method cultivates a more flexible work environment. Thus, it helps increase the productivity of your employees.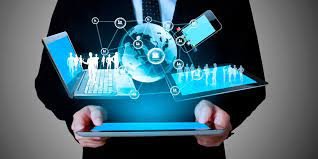 Chat Tool
As contact center agents have their own communication software, the internal team needs a collaboration tool to work efficiently. If the internal team does not have a platform to communicate, it becomes difficult for the team to share ideas, keep tabs on task progress, or ask for support when handling customers.
Well, business emails are useful, but they are often overlooked. That is why it is not recommended to send urgent messages through emails.
The only solution to have a collaborative team is to provide a reliable chat tool. Chat tool or group messaging app eliminates the need to send emails. It is pretty helpful for businesses that have international staff. It gives them a public space to discuss work.
Task Management Tool
Efficient task management has features that allow users to track tasks and communicate with their colleagues. Without these features, project management becomes confusing, and members become unaware of the task priorities. 
It helps them manage tasks from execution to completion by having an organized list of their task progress. It is important to have a task management tool to allow employees and directors to reach their goals efficiently.
Analytics Tool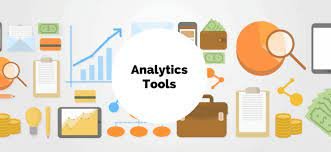 Companies must determine what aspects of their operation need improvement. But, it is challenging if they do not have an accurate analytics tool.
Internal communications staff often monitors and tracks information into an excel sheet instead of doing more important tasks. Instead of wasting your time, invest in an analytics tool that automatically collects data and creates a comprehensive report.
The gathered data and comprehensive tool helps determine the necessary configurations needed for your internal communication tools.
Final Takeaway
The right business communication tools help supervise internal problems easily. Moreover, it helps the customer service agents handle customer inquiries and complaints as these tools make workflows and process seamless and easy.
Do not hesitate to equip your company with these tools to improve engagement, efficiency, knowledge, and expertise.